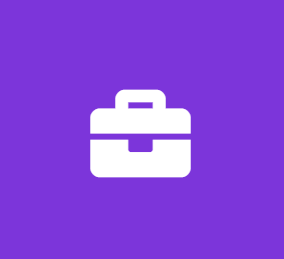 Executive Assistant to CEO (Internship)
Treble Girl Ent.
Customer Support Internship
PLEASE READ ALL!
DUTIES:
Manage CEO's Day to Day
Update and Maintain CEO Schedule
Separate schedules for work and personal brand dates and commitments.
Call ahead to confirm and reconfirm appointments, sessions, conferences, etc.
On call for sound checks, business dinners and meetings, live events and some travel.
Manage all work and brand related emails.
Respond to all casting email notices.
Submit for brand sponsorships
Manage, moderate and host weekly Zoom Conferences.
Manage, moderate and host weekly social media posts.
Requirements:
Current students or recent graduates preferred.
Mon-Fri 10-5pm (Work From Home/Virtual Office During the Quarantine)
Must be a music head. Seriously.
Must be willing to do a BG check and sign a NDA.
Must be humble and able to speak with high profile clients and guests.
We will only consider applicants who complete every question on this job application, complete required assessments and has an open and flexible schedule.
Must enjoy reading, typing, eating and laughing a lot.
Must be able to pitch constant new ideas that you will ALWAYS get credit for.
Must have integrity. Full Transparency.
Must be real and sincere.
Must love music, children, animals and world matters. Philanthropy is admired.
Must be patient, have drive and willing to push themselves.
Must be ready to work now and open to real growth.
If this description is a must for you then please apply. If we contact you we like you.
Internship:
This is an unpaid internship. With a weekly stipend for need based items. Must submit in writing and keep receipts. Free meals delivery service during peak work days. And 25% commission on any sales generated by the CEO during the duration of the internship. Guaranteed pay with salary after 3 month successful completion. If not local, must be willing to relocate at the end of the 3 month term to whatever city CEO is in. (LA, ATL or MIA)
Apply now! ✨
Job Types: Full-time, Internship, Commission
Salary: $0.00 /hour
Experience:
Internship: 1 year (Preferred)
Assistant Management: 1 year (Preferred)
Music business: 1 year (Preferred)
Executive assistant: 1 year (Preferred)
executive support: 1 year (Preferred)
Required travel:
Application Question:
Feel free to include answers in Custom Cover Letter.
Why do you want to work for the Treble Girl CEO?
Are you ok with a commission based internship to start with perks?
Have you ever been an assistant to a CEO or company? Tell us about your experience?
What are your greatest dreams? No cap. Close your eyes and tell us what you see when you think I know I made it when...
What is your favorite food? Favorite song? Favorite artist? Favorite person? Favorite color?
If you could rewrite history to advance the world what world you change and how?
Waffles or pancakes?
What will be your legacy? And what do you need to get there?
Commission Only:
Additional Compensation:
Tips
Commission
Bonuses
Store Discounts
Other forms
Work Location:
Benefits:
Work from home
Flexible schedule
Parental leave
Relocation assistance
Professional development assistance
Internship Compensation:
This Job Is:
A "Fair Chance" job (you or the employer follow Fair Chance hiring practices when performing background checks)
A job for which people with disabilities are encouraged to apply
Schedule:
Monday to Friday
Day shift
On call
Company's website:
Company's Facebook page:
Www.facebook.com/karmatheartist
Benefit Conditions:
Only full-time employees eligible
Work Remotely: