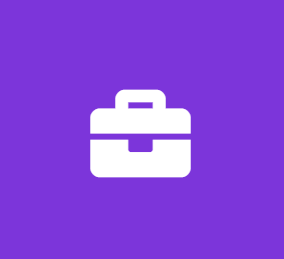 Virtual Organizing & Marketing Internship Summer 2020
Concerned People for the Unborn Child
Marketing Internship
Virtual Organizing & Marketing Summer Intern 2020
People Concerned for the Unborn Child
Pittsburgh, PA 15222
$10.00 an hour – Internship
36 hours per week; approximately two months.
Virtual Organizing & Marketing Internship Description Summer 2020
About Us: People Concerned for the Unborn Child (PCUC) affirms that the right to life is an unalienable right. Therefore, our mission is to speak for and act in defense of all innocent human life threatened by abortion, infanticide, and euthanasia, and to educate on the danger of artificial conception.
Position Description: PCUC operates a robust advocate for the unborn child including several volunteer programs to give our supporters a variety of ways to engage with and support our work. Interns will assist the department in implementing communications. The intern will also assist in coordinating PCUC's network of volunteers, organizing grassroots activities to support and community engagement – ensuring that the work is inclusive and engaging marginalized groups.
The Interns will work with PCUC and its network of supporting organizations throughout the summer, with a flexible start date in May. This is a paid internship. The hourly rate is $10/hour for a maximum of 36 hours per week, including some evening and weekend hours.
Student can apply this Internships for academic credit.
Please note that as a result of COVID-19, the responsibilities below will be perform in a remote/work from home arrangement. Interns will work from home but may use the PCUC office once the Stay At Home orders are lifted by the county and state.
Responsibilities:
Refresh and maintain robust websites: Pro-life affiliated websites to receive active refreshing and maintenance with current and future events, user friendly configured, useful materials for reference, and blog like menu where we can dialogue on key topics including commonly asked questions (with answers). Sites must be appealing especially with the NewGen.
Load new images and communications: refresh images with exciting and appealing images. Provide excellent reference material referred to groups and organizations to share.
Communicate with interested parties when requested: respond promptly to inquiries. Seek guidance on response when necessary.
Link with other Social Medias: provide page of viable social media reference materials.
Solicit and Advertise paid vendors: identify viable paying sponsorship of acceptable vendors.
Enhance and log customer interactions: track interest in websites and solicit suggestions to enhance websites.
Assist local groups and individuals around pro-life issues through community engagement and grassroots interface support.
Assist in planning and executing all advocacy and outreach efforts, including other online digital engagement efforts.
Conduct voter outreach and education efforts to register pro-life voters
Assist and participate in recruitment and outreach efforts to increase and strengthen supporter base
Collaborate with new and existing stakeholders – including elected officials, coalition partners and volunteers – to expand our efforts
Build meaningful relationships with non-traditional community organizations.
Craft communications for volunteers and activists, such as e-newsletters and email updates
Assist in training staff and volunteers on best practices, collecting patient stories and supporter sign-ups to strengthen our advocacy work, and ensure all data collected is properly tracked
Disseminate information about issues pertinent through a variety of methods.
Maintain volunteer and supporter data systems, including entering and uploading all data
Assist department staff with day-to-day operations and other duties as assigned
Position Requirements:
Commitment to the preservation of life in all form for all Pennsylvanians and to People Concerned for the Unborn Child's mission
Commitment to develop new opportunities to engage underrepresented populations and patients
Willingness to participate actively in all planned community engagement and grassroots organizing efforts in support of pro-life initiatives.
Ability to work independently and within a team, well organized and self-motivated
Possess computer skills, including website design & administration skills, social media platform knowledge of media sites including Facebook, Instagram, Twitter, and YouTube
Ideal for college student pursuing a bachelor's degree in communication or marketing major. Possess research skills; and sound verbal and writing communication skills.
Strong computer skills including Microsoft Office suite including social media skills.
To Apply: Send a resume and a cover letter with subject line "Virtual Organizing & Marketing Internship Summer 2020" to Helen Cindrich, Executive Director, People Concerned for the Unborn Child, and email these to Helen Cindrich. You can find Ms. Cincrich's email address under the contact page by going to the organization's website (https://www.pcuc.org). Positions will be open until May 29, 2020. No phone calls please.
PCUC is an equal-opportunity employer. PCUC affirms that the right to life is an unalienable right. Therefore, our mission is to speak for and act in defense of all innocent human life threatened by abortion, infanticide and euthanasia, and to educate on the dangers of artificial contraception.
Job Type: Internship
· Hourly Rate: $9.99 to $10.00 /hour
Work Location:
Fully Remote/ Work from Home and may work from the PCUC when self-quarantine requirement is lifted.
Benefits:
Internship Compensation:
Schedule:
Monday to Friday
May require Weekends
Day shift
Company's website:
Job Types: Part-time, Temporary, Internship
Salary: $9.99 to $10.00 /hour
Experience:
marketing, communication, and website design college classes: 1 year (Preferred)
Education:
High school or equivalent (Preferred)
Work authorization:
United States (Preferred)
Application Question:
Do you totally affirm to the mission of the People Concerned for the Unborn Child?
Benefits:
Hours per week:
Employment Length:
Typical start time:
Typical end time:
This Company Describes Its Culture as:
Detail-oriented -- quality and precision-focused
Stable -- traditional, stable, strong processes
People-oriented -- supportive and fairness-focused
Team-oriented -- cooperative and collaborative
This Job Is:
A good job for someone just entering the workforce or returning to the workforce with limited experience and education
Open to applicants who do not have a college diploma
Schedule:
Company's website:
Company's Facebook page:
https://www.facebook.com/People-Concerned-for-the-Unborn-Child-109057839133325/?fref=ts