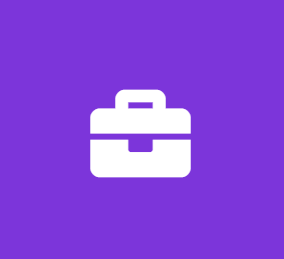 Social Media Marketing Intern
Digital Luxury Agency
Marketing Internship
Social Media Marketing Intern
OVERVIEW:
Digital Luxury Agency is looking for a hands-on Social Media Marketing Intern to help us advance our mission. The position will require a commitment of 15 – 20 hours per week and is unpaid.
DUTIES AND RESPONSIBILITIES:
Creating and providing content for all our social media outlets
Increase following and keep our current followers engaged
Manage: Facebook Page, Instagram, Twitter, LinkedIn, Instagram, etc.
Stay abreast with current events, exciting news, photos, infographics, and any other creative opportunities
Work with the multimedia and design interns to use stories, photos, and videos to strengthen our marketing efforts, increase our reach, and put together a marketing campaign(s) to raise awareness
Entrepreneurial minded individual who is willing work outside of their job description
QUALIFICATIONS:
In order to apply, candidates must:
Be an excellent writer
Possess a passion for content development and be a creative thinker
Demonstrate proficiency using Microsoft Excel, Microsoft PowerPoint and Apple Keynote
Display excellent communication skills
Be extremely organized and detail-oriented
Work independently and collectively with the team
Have the ability to define and meet deadlines
Have a willingness and commitment to complete projects and tasks
Provide own equipment (laptop/computer, internet access), access to Digital Luxury Agency's data will be provided
BENEFITS:
The selected candidate will have the opportunity to:
Build their portfolio of professional work
Work remotely, and with a flexible schedule
Work closely with senior management
Have hands-on client experience
APPLICATION:
Please submit a cover letter, resume, and prior samples of work.
ABOUT DIGITAL LUXURY AGENCY
Digital Luxury Agency is a leading Internet Marketing Company providing marketing services provider for companies looking to scale their online presence to generate more business.
Job Type: Internship
Experience:
social media: 1 year (Preferred)
social media marketing: 1 year (Preferred)
digital marketing: 1 year (Preferred)
marketing: 1 year (Preferred)
Work Location:
Benefits:
Internship Compensation:
This Job Is:
Open to applicants under 18 years old, provided it is legally allowed for the job and location
A good fit for applicants with gaps in their resume, or who have been out of the workforce for the past 6 months or more
Schedule:
Company's website:
www.digitalluxuxryagency.com
Work Remotely: