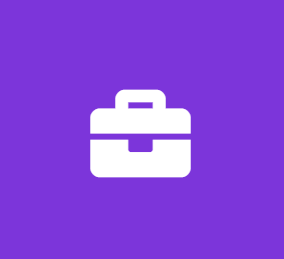 Summer Intern Assistant
Mosquito Joe of Southern Maryland
Customer Support Internship
Office Assistant, Mosquito Joe
Mosquito Joe of Southern MD is a fast-growing, locally owned business and we're looking for an Office Assistant to join our team. If you're an organized, motivated self-starter looking for a position that will offer you professional growth in a range of areas, this could be the ideal job for you.
About Us
Mosquito Joe of Southern MD is your solution to make outside fun again. We provide outdoor pest control services to residential and commercial customers, eliminating and repelling outdoor pests such as mosquitoes, ticks and fleas. We're a locally-owned company and part of the broader Mosquito Joe franchising family, a nation-wide system of independent business owners. We have a unique and fun culture – and we want you to join us!
Job Description
The Summer Intern Assistant supports the business owners and the office manager, and engages with customers to provide information in response to service inquiries, concerns and requests about products and services. The Office Assistant should have strong phone communication skills and be proficient in computer data entry in order to maintains loyal customer.
Main Job Tasks and Responsibilities
Perform tasks as assigned by the Office Manager
Manage and execute customer sales process via phone and online sales channels
Deal directly with customers either by telephone or email to respond to customer inquiries and resolve complaints
Set up new customer accounts
Direct requests and unresolved issues to Office Manager
Keep records of customer interactions and transactions
Maintain customer databases
Education and Experience
High school diploma, general equivalency diploma (GED) or equivalent
Competent computer skills including Google Mail and MS Office suite (MS Word, Excel, etc.)
Ability to type
Knowledge of administrative procedures
Phone sales experience preferred, not required
Key Competencies
Outgoing and personable with strong interpersonal skills
Interpersonal skills
Communication skills - verbal and written
Listening skills
Consumer sales
Customer service orientation
Adaptability