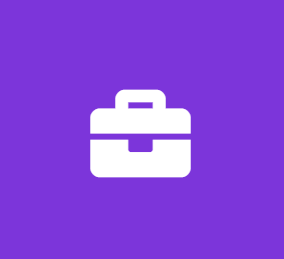 Digital Marketing Intern
A.C.E. Consulting
Marketing Internship
A.C.E. Consulting is a digital marketing agency that helps small businesses get high-quality affordable marketing services.
We are looking for a small number of candidates to fulfill the roles listed below while growing and learning unique skills. These positions do not require past experience however the eagerness to learn is a must. Our ideal new hire should want to learn about Marketing, Web Design, Social Media Management, Graphic Design, and Customer Service. This position will be remote for the time being.
Skills you will learn/grow:
- SEO
- Social Media Management
- Web Design
- CRM
- Graphic Design
- Customer Service
- B2B Relations
- Organizational Skills
- Marketing Programs/Software
- Photography
- Copyright
- Analytics
- Advertising
- Branding
If the list above excites you, please reach out. Apple laptops are preferred. These positions will pay based on the clients we currently have and will get in the future. Please DON'T apply if you you are not motivated and can't get things done on schedule.
Job Types: Temporary, Internship, Contract
Salary: $10.00 to $14.00 /hour
Benefits:
Employee Discount
Flexible Schedule
Referral Program
Location:
Contract Renewal:
Full Time Opportunity:
Additional Compensation:
Work Location:
Internship Compensation:
This Job Is:
Open to applicants who do not have a high school diploma/GED
A good job for someone just entering the workforce or returning to the workforce with limited experience and education
A job for which all ages, including older job seekers, are encouraged to apply
Open to applicants who do not have a college diploma
Schedule:
Company's website:
https://www.aceconsultingllc.co/
Company's Facebook page:
https://www.facebook.com/pg/AceConsultingLLC/posts/?ref=page_internal