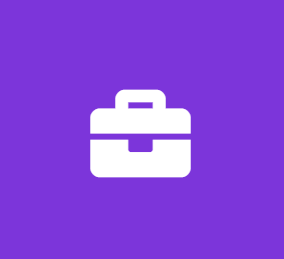 iOS Engineer Intern
Auby
Software Engineer Internship
iOS Engineer Intern
Internship (Los Angeles, CA or Remote)
Location:
Auby HQ
Venice, CA
About Us:
The podcast industry is growing fast, estimated to produce more than $1 billion by 2021! Amidst such economic growth, the podcast industry still lacks a solid platform for recommendations and community. Most podcast directories are like old school video rental stores with basic categories. With over 800,000 active podcasts and over 54 million podcast episodes, there must be a perfect podcast for you, but the question is, how do you find it?
At Auby, we are looking to solve that with a podcast discovery platform personalized to the user. We're tackling the cold start problem for new podcast listeners by curating podcast episode suggestions based on who the person is and their listening habits.
The Position:
You will work directly with the founder, designer, data scientist, and other developer to contribute to all aspects of our iOS app. You will own features through inception, design feedback, implementation, and launch.
We're a lean startup which means this is currently an unpaid internship. If you're interested in helping build an iOS app from scratch and being a valuable contributor to our team, this is the job for you.
What You'll Be Working On:
Collaborate with the founder, designer, data scientist, and other engineer to form and test creative, high-value solutions that can be shipped quickly
Preferred Qualifications:
A desire to learn, grow, and a passion for moving things forward
Ability to work in a fast-paced start-up environment
Comfortable with Objective-C or Swift and have knowledge of iOS development techniques and practices
Knowledge of databases, storage management, data cache and relational databases
Understanding of APIs and services
Understanding of MVC architecture
Experience with version control, preferably Github or Bitbucket
Excellent communication skills
Reasons to Take This Internship:
Tackle intellectually challenging problems
Help build an app from scratch that has a positive impact on the community
Flexible schedule; options to work remotely or in-office (post pandemic)
Possibility of getting hired for a full-time job after the internship
To apply, visit https://www.heyauby.com/ios-engineer-intern.
Job Types: Part-time, Internship
Salary: $0.00 /hour
Benefits:
Work from home
Flexible schedule
Professional development assistance
This Job Is Ideal for Someone Who Is:
Detail-oriented -- would rather focus on the details of work than the bigger picture
Autonomous/Independent -- enjoys working with little direction
High stress tolerance -- thrives in a high-pressure environment
This Company Describes Its Culture as:
Innovative -- innovative and risk-taking
People-oriented -- supportive and fairness-focused
Team-oriented -- cooperative and collaborative
Schedule:
Company's website:
Work Remotely: