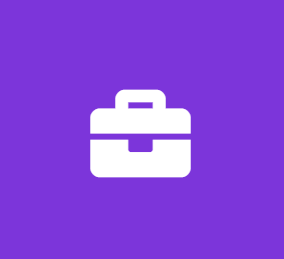 Marketing/Sales Internship
ITJewelers
Marketing Internship
About us
ITJewelers is a fast growing technology platform providing end-to-end solutions and disrupting the jewelry industry. From developing a high-end marketplace for jewelry, to providing anything from studio services, strategies, campaigns, to development projects, we enable vendors to compete competitively online against industry giants.
About the role
ITJewelers is seeking a talented and proactive marketer to promote their IT and creative products to the Luxury Industry. The ideal candidate is someone that shows potential to be part of the core team. This is an internship with the high possibility of a full-time opportunity that includes a trade-off of salary & equity.
Marketing/Sales Intern Responsibilities:
Present, promote, and sell products/services using solid marketing tactics.
Perform product demonstrations and understanding needs of potential customers
Establish, develop, and maintain positive business and customer relationships
Reach out to wholesale, retail stores, and dispensaries via cold calling and leads
Expedite solutions for customer problems and complaints to maximize satisfaction
Coordinate sales effort with team members and other departments
Analyze the market's potential, track sales, and status reports
Reporting on customer needs, problems, interests, competitive activities, and potential for new products and services.
Stay ahead of best practices and promotional trends
Seek advice and feedback for improvement
Preferred but NOT required:
Experience in Social Media Marketing
Experience in YouTube or YouTube Growth
Experience with blogging or vlogging
Perks & Benefits:
Learn and gain first-hand experience about the latest technology, high-end jewelry and e-commerce industry
Work alongside a team that cares and pushes you to achieve results
Being a part a small team will allow you to see the direct impact of your work
This Internship is ideal for someone who is:
Detail-oriented — quality and precision-focused
Innovative — risk-taking, bringing new ideas to the table to improve quality and efficiency
Communicative — listening, respecting, open-minded, confidence, and clarity will play a big part in producing quality work
Dependable — more reliable than spontaneous, passionate
Business-oriented — a lot of opportunities to be a part of strategies, company direction and growth
Work Location:
In-office at downtown Los Angeles location. 550 S Hill st, Los Angeles, CA 90013
Job Type: Internship
Salary: $1,800.00 to $2,500.00 /month
Experience:
marketing college classes: 1 year (Preferred)
sales: 1 year (Preferred)
marketing: 1 year (Preferred)
Additional Compensation:
Benefits:
Schedule:
Company's website:
Work Remotely: