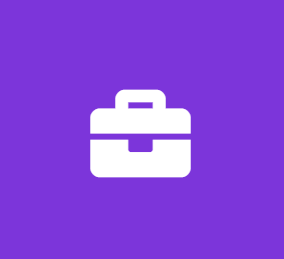 Marketing Intern
Skorpion Agency, LLC
Marketing Internship
Marketing Intern
Skorpion Agency, LLC
Kenner, LA
Jump into real hand-on experience as part of our unique, high impact, high visibility marketing campaigns.
Duties:
Assist in planning and executing our marketing campaigns
Manage updates to the website and social media platforms
Be our eyes, ears and boots on the ground around town, dream up cool ideas of your own
Assist the Studio Coordinator and DirectoraDirector needed with business related projects
Other duties as assigned
On the job training will be provided
Skills and Experience:
Have your own creative marketing ideas
Be willing to work hard
Be willing to work under pressure
Be willing to change direction quickly and frequently as needed
Photography
Knowledge of the latest social media trends
Enjoy working in a fast-paced environment and able to meet deadlines
Highly motivated with a good work ethic and extreme attention to detail
Attention to detail and strong problem-solving skills
Excellent written and verbal communication skills
Work well within a team
Be on time. Be Organized.
Please note this job description is not designed to cover or contain a comprehensive listing of activities, duties or responsibilities that are required of the employee for this job. Duties, responsibilities and activities may change at any time with or without notice
Report this listing
Typical pay for this type of work
Social Media ( unpaid) Intern
Job Types: Part-time, Internship
Salary: $10.00 /hour
Additional Compensation:
Commission
Store Discounts
Other forms
Work Location:
Benefits:
Professional development assistance
Other
Typical start time:
Typical end time:
This Job Is Ideal for Someone Who Is:
Dependable -- more reliable than spontaneous
People-oriented -- enjoys interacting with people and working on group projects
Adaptable/flexible -- enjoys doing work that requires frequent shifts in direction
Detail-oriented -- would rather focus on the details of work than the bigger picture
Achievement-oriented -- enjoys taking on challenges, even if they might fail
Autonomous/Independent -- enjoys working with little direction
Innovative -- prefers working in unconventional ways or on tasks that require creativity
Schedule:
Monday to Friday
No weekends
Day shift
Other
Company's website:
Company's Facebook page:
Work Remotely: