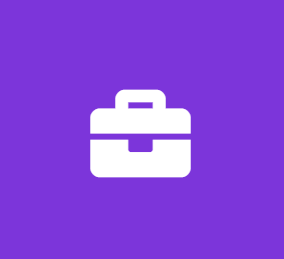 Marketing Intern
BLC
Marketing Internship
This job is an entry level internship designed to help candidates build skills and experience in the exciting field of Marketing. If you are interested in Marketing as a career, you are invited to begin your journey with us by reading this entire post carefully.
It's a known fact that employers look for a year or two of actual on-the-job experience when hiring for the best jobs in any lucrative and desirable field. But where can one go to gain actual hands-on experience when you only have schooling as a background and no one will hire you for actual work? You need to add experience to your resume! Why not help our noble cause for alternative education serving at-risk-youth while gaining hands on experience for your resume?
JOB DESCRIPTION
This volunteer internship offers hands on experience in the exciting fields of Marketing, Branding, Advertising, and Social Media. You'll have the opportunity to work with other marketing professionals volunteering to strategize brand awareness through various media outlets. You may choose to engage in planning sales and advertising campaigns, collect and analyze market research data, Identifying potential markets for expansion and more. Work within various multimedia outlets and social media to promote programs. Design and oversee ad layouts, planning, researching, coordinating, working with other teams, team leadership and organization, writing, design, overall execution of marketing plans, long range planning, etc. You will also gain the experience of telecommuting in this position, which is so highly valued today.
QUALIFICATIONS
Successful candidate has a strong desire to build experience, skills and leadership in Marketing and has excellent verbal and written communication abilities as well as creative abilities. Ideal candidate lives in or near to Oakland, Lake Merritt area and has the time (see Length and Time Expectations below) and desire to help us expand our programs in the community and online.
This team seeks candidates with the following:
Excellent communication and organizational skills
Self-motivation, ability to read and execute detailed tasks
Ability to work independently and with a team
Ability to read and follow detailed directions
Creative thinker willing to brainstorm and contribute ideas
Ambition, strong work ethic, and openness to new ideas
A self-starter with problem solving skills and can-do attitude
A career oriented individual
Some college or degree preferred
LENGTH AND TIME Expectations
5-10 hours of Marketing and Promotions assistance per week, at least 3 during regular business hours
A 6 month commitment with possible extended term based on excellent performance.
Telecommute and choose your own hours, but must be able to attend periodic F2F team meetings in Oakland. Custom schedules available to accommodate school or work.
This position is designed to help our interns gain valuable experience for career growth. We know the value of excellent work and fully support our interns with career guidance and references to propel their careers. This position is in compliance with Fair Labor Standards Act.
Must be able to execute daily minimum communication expectations of checking and responding to emails 2X daily, at minimum.
TO APPLY: Please demonstrate your ability to read and execute tasks by following these instructions exactly: Please email your resume with your full contact information AND a cover letter detailing why you are interested in this specific position. Please add your name and (Marketing intern) to the subject line to keep your response from being buried under other applicants.
If your application is accepted, you will be invited to schedule a phone interview. Failure to schedule the interview within in 48 hours will disqualify you for this position automatically. Since many people apply, this screening process allows us to identify the best people for our team.
Best Wishes on your employment search!
BLC HR Team
Job Types: Part-time, Internship
Education:
High school or equivalent (Preferred)
Additional Compensation:
Work Location:
Benefits:
Typical start time:
Typical end time:
This Job Is:
A job for which military experienced candidates are encouraged to apply
Open to applicants under 18 years old, provided it is legally allowed for the job and location
A good fit for applicants with gaps in their resume, or who have been out of the workforce for the past 6 months or more
A good job for someone just entering the workforce or returning to the workforce with limited experience and education
A job for which all ages, including older job seekers, are encouraged to apply
Open to applicants who do not have a college diploma
A job for which people with disabilities are encouraged to apply
Schedule:
Work Remotely: