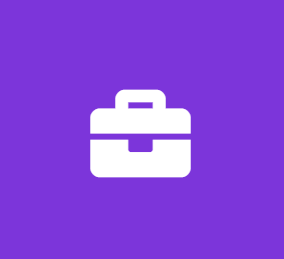 Sales & Marketing Intern for Major Music Production Company
ItyDity
Marketing Internship
Intern needed for executing email marketing and inbound sales for ItyDity, a fem-powered music production company based out of Project Music in Nashville. You will be responsible for email list building as well as cold email outreach. We have an easy to follow template for how and where to find leads. You will not need to do any heavy selling or closing of sales. This is a great way to improve your sales skills and get a foot into the music industry - in Nashville and nation wide.
This is an unpaid position, HOWEVER there's a big opportunity for you to earn income: **$149 PER SALE in commission is offered for this position.*** That means you will keep 100% of the company net revenue to yourself for each sale you make.
No cap or limit on number of sales possible per intern. This will require you to fill out a 1099 as an independent contractor.
About ItyDity:
ItyDity is an online music production company that matches artists with music producers for the best possible music production. We are female owned and operated, with a diverse team of both male and female founders. We aim to empower artists in the production process, giving them the tools and connections they need to grow and succeed. It is our highest commitment and priority to protect artists, especially female artists in the DIY landscape. Visit ItyDity.com to learn more about us.
A resume/Linkedin profile is helpful but not necessary.
Look forward to hearing from you!
Job Type: Commission
Salary: $0.00 to $2,500.00 /month
Experience:
Email Marketing: 1 year (Preferred)
music industry: 1 year (Preferred)
Additional Compensation:
Work Location:
Benefits:
This Job Is:
A good fit for applicants with gaps in their resume, or who have been out of the workforce for the past 6 months or more
A good job for someone just entering the workforce or returning to the workforce with limited experience and education
Open to applicants who do not have a college diploma
Schedule:
Company's website:
Benefit Conditions:
Only full-time employees eligible
Work Remotely: