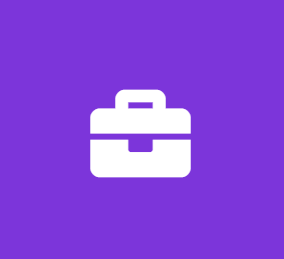 Remote Marketing Intern
FYID NYC
Marketing Internship
Job Description
FYID NYC (@findyouridnyc) is looking for a superstar individual to join our team, we are looking for someone is able to use social media and marketing tools. Due to COVID-19, this internship will be fully remote/ virtual.
If you are interested in social media, creativity and Fashion. This is the internship for you!
JOB DESCRIPTION:
We are offering an unpaid internship for a social media marketing position catering to the fashion, art, and music industries.
Interns must be eligible to receive college credit for this internship.
The internship would be working with a new creative agency with bases in Milan and New York.
Intern must show an interest in entertainment, fashion, and music.
This internship that can lead to a contract position with the company after performance review.
RESPONSABILITIES:
We are looking for a hardworking, dedicated, intern who can catch on quickly and is open to doing whatever it takes to succeed.
This position involves setting up and growing all social media accounts, being a community manager on at least one account, writing content, sharing content, learning about hashtags, following a content strategy, working with hootsuite, being live during week for deep relationship building online.
Intern also will be building influencer lists and interacting with influencers.
You will be learning about PR and producing press releases for clients.
You will also help create experiential marketing events for our clients.
SKILLS & QUALIFICATIONS:
This internship will provide you with the skills you need to work in the social media, digital marketing and e-commerce fields.
A typical day requires working with Twitter, Facebook, Instagram, Influencers, Bloggers, Databases Management and Spreadsheets.
You will need to be extremely organized, passionate and willing to do what it takes to succeed.
You will need strong writing skills and be tech savvy, know how to use hootsuite, a bit of html and photoshop skills would be helpful but not mandatory.
You must know how to use CANVA for this position.
ADDITIONAL INFO:
Compensation : This internship is unpaid ; however, school credit may be earned.
Schedule: Minimum 20 hours per week. Opportunity to grow within the company.
APPLY:
Applicants with Squarespace, Wordpress, or html are preferred.
Interested applicants should apply by submitting a resume, cover letter, and link to a portfolio displaying a selection of related work samples. Please note applications without the above will not be considered.
Job Type: Internship
Experience:
Degree level: Bachelor's degree (Required)
Spreadsheets / CANVA / Databases Management: 1 year (Required)
Marketing: 1 year (Preferred)
Job Type: Internship
Salary: $0.00 /hour
Experience:
marketing college classes: 1 year (Preferred)
web design: 1 year (Preferred)
marketing: 1 year (Preferred)
Language:
Korean (Preferred)
Italian (Preferred)
Work Location:
Benefits:
Work from home
Flexible schedule
Internship Compensation:
This Company Describes Its Culture as:
Detail-oriented -- quality and precision-focused
Innovative -- innovative and risk-taking
Team-oriented -- cooperative and collaborative
This Job Is:
A good fit for applicants with gaps in their resume, or who have been out of the workforce for the past 6 months or more
Schedule:
Company's website:
Company's Facebook page:
https://www.facebook.com/FYIDNYC/