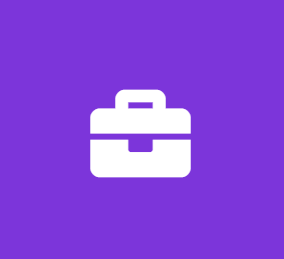 Public Relations Intern
FYID NYC
Marketing Internship
FYID NYC seeking dynamic and responsible interns who can commit 2-5 days a week to start asap. The position will initiate as a virtual internship due to COVID-19. This is an excellent opportunity to gain hands-on experience in Agency PR work. (Credit Only)
POSITION REPORTS TO: Account Assistant + Account Coordinator
ESSENTIAL DUTIES: Some responsibilities include, but are not limited to:
Developing relationships with press and media contacts.
Interviewing and writing articles for websites and print publications
Conducting live stream interviews with clients and special guests
Working with company social media profiles
Updating media Lists and company contact lists
Developing influencer + blogger network
Assist onsite and in production with Fashion Week and company international fashion show
Working with the company e-commerce site
QUALIFICATIONS: Candidates must have excellent multitasking skills, pay close attention to detail while completing tasks in a timely manner, be proficient in excel, and above all, have a strong desire for a career in Public Relations and the fashion industry.
EXPERIENCE: Fashion PR experience in a similar internship is a plus but not essential.
SKILLS/APTITUDES: Attention to detail, good administrative, analytical, problem-solving, oral/written communication skills are required.
Job Type:
Part-time or full-time internship with the ability to turn into a staff position. Must be able to work at least three days a week from 9AM-6PM. This is an unpaid position.The position will initiate as a virtual internship due to COVID-19.
Unpaid, college credit only.
STARTS ASAP!
Salary: Internship. College Credits if needed. Opportunity to grow into part-time position.
Schedule: 3 - 6 month commitment required.
Job Type: Internship
Salary: $0.00 /hour
Job Type: Internship
Salary: $0.00 /hour
Experience:
social media: 1 year (Preferred)
community relations: 1 year (Preferred)
written communication: 1 year (Preferred)
public relations: 1 year (Preferred)
marketing: 1 year (Preferred)
Language:
Benefits:
Work from home
Flexible schedule
Internship Compensation:
This Company Describes Its Culture as:
Detail-oriented -- quality and precision-focused
Innovative -- innovative and risk-taking
Team-oriented -- cooperative and collaborative
This Job Is:
A good fit for applicants with gaps in their resume, or who have been out of the workforce for the past 6 months or more
Schedule: