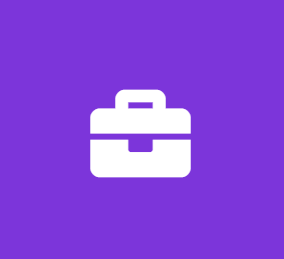 JR Level EDI Developer/Analyst
Calabria Group
Software Engineer Internship
Duration: 3-month temp to perm, conversion after 3 months
Location: Prefer Scottsdale/PHX will consider remote
The EDI/ Report Developer will support the team by providing daily technical
support for EDI activities, dashboard reporting, development and maintenance of
interfaces; performing data audits to validate information exchanged with the
providers; and running reports as needed. This EDI/Report Developer is
responsible for implementing and supporting Electronic Data Interchange (EDI)
Solutions using B2B data Integration tool & develop dashboard to track the
complex data flow. The developer will be part of a team that develops and
deploys EDI solutions for critical business workflows.
Essential Functions and Responsibilities:
Organization expects job performance to be consistent with its vision and
mission. Day to day work is focused on these key performance areas.
Percentages of time are estimates based upon observation in the position.
1. Ability writing SQL, views, stored procedures, functions and triggers.
2. Assists in implementing, and supporting data automation, healthcare EDI
applications, and application integrations.
3. Experience with 834 EDI Files
Preferred not required
1. Develop dashboards visualizing a wide variety of topics across IT, PMO and
business users.
2.Works with IT stakeholders, draft documents & data flow, maintains EDI
systems and serve as EDI application SME.
Equipment Experience Required:
PC based Microsoft Office Suite, Smart sheet, and claim adjudication software
interface experience.
Job Types: Full-time, Contract
Salary: $24.00 to $26.00 /hour
Experience:
EDI Development: 2 years (Preferred)
Education:
High school or equivalent (Preferred)
Work authorization:
United States (Preferred)
Contract Renewal:
Full Time Opportunity:
Work Location:
Benefits:
Work from home
Flexible schedule
Other
Schedule:
Monday to Friday
No weekends
Company's website:
Benefit Conditions:
Work Remotely:
Temporarily due to COVID-19