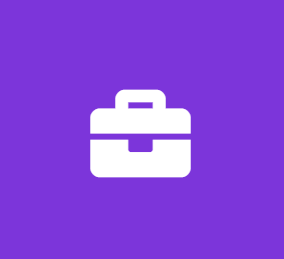 Corporate Communications Intern (Summer 2020)
Valero Energy Corporation
Marketing Internship
Are you ready to join the world's largest independent refiner and America's largest renewable fuels producer. Valero is on the search for energetic and motivated students to join the Valero Intern Program. The internship program has an opening for a Corporate Communications Intern who is ready to strengthen their professional and digital communication skills with new and exciting challenges in a fast-paced environment.

Major Accountabilities:

Assists the Corporate Communications department.
Assists in the development of generating content ideas and production for internal and external digital platforms such as the company's intranet and internet sites.
Assists in monitoring the company's social media platforms and generating content in support of company's communication strategy
Assists with media relations in researching topics, monitoring coverage, and developing media analysis and reports.
Assists with brand management projects including advertising campaigns
Assists in developing written stories, memos, or other communications as needed.
Other projects as assigned.
This position is hourly nonexempt status, which means you are eligible for overtime pay.
Qualifications

Qualifications:
Currently pursuing a bachelor's degree (or higher) in Communications, Journalism, Public Relations, Business or related major required.
Overall GPA of 3.0 (or higher) on a 4.0 scale preferred.
Obtained at least 60 credit hours by the start of internship required.
Graduation dates of August 2020 through May 2022 required.
Able and willing to work 40 hours per week during the summer required.
Demonstrated writing skills and storytelling skills preferred.

Please include the following in your resume:
Overall GPA and Major - Expected Graduation Date
Writing samples and other samples of content created for assignments
Note: Valero's pre-employment process includes successful completion of a background check, hair analysis drug screen, and pre-employment physical (if applicable – depending on refinery location).

About the Valero Intern Program


Come and be a part of an engaging, fast-paced and meaningful internship! Valero's Intern Program gives students a chance to turn their knowledge into hands-on experience. Students will have the opportunity to learn from the industry's best through a formal mentor program, as they take on real-world projects. As a Valero Intern, you will be invited to visit Valero's Headquarters for the annual Intern Symposium. Symposium is a three-day conference full of guest speakers, professional development sessions, and fun-filled events. The Valero Intern Program is more than a line item on your resume – it will prepare you for your future career. For more information, visit Valero.com.


Valero is an EEO/AA Employer. All qualified applicants are encouraged to apply and will receive consideration for employment without regard to legally protected status including sexual orientation, gender identity, Women, Minorities, Individuals with Disabilities and protected Veterans.
Job
: Intern
Primary Location
: US-TX-San Antonio