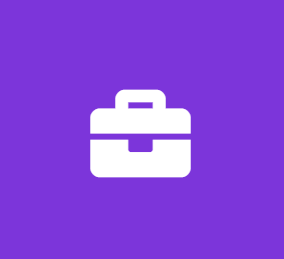 Content Marketing/Creative Writing Summer Intern
Mitel
Marketing Internship
Mitel is a global market leader in business communications, powering more than two billion business connections with our cloud, enterprise and next-gen collaboration applications.

With more than 70 million users in nearly 100 countries, Mitel is the only company that wakes up every day exclusively focused on helping customers take their communications from where they are today to where they expect them to be.

Overview:
Are you a Journalism, English, Communications or Marketing under grad student who is creative and has a passion for writing? If so, Mitel is currently seeking a highly motivated, high energetic college student to join our Content Marketing team for a full-time (40 hrs/week) summer internship. Due to Covid-19, this position will be worked 100% remote (CST/EST timezone preferred). This is a paid opportunity.

You'll get creative assignments. You'll get guidance. You'll get to sit at the table, make contributions and get to know real-life, day-to-day content marketing. You'll not only learn principles, you'll get to put them into practice.
What's it like to intern at Mitel? See video interviews of other Mitel interns at https://www.mitel.com/careers/internships
Qualifications:
Student in junior or senior year of a four-year university in a Journalism, Communications, English or Marketing program
Experience in writing blogs, case studies or similar work; must have excellent writing skills
Strong communications skills (you will be interviewing our partners and customers for case studies)
Collaborates well with others
Good at managing multiple priorities
Able to change gears quickly
High energy...this team likes to have fun
For more information, visit www.mitel.com and follow us on Twitter @Mitel
Mitel provides equal opportunities to all applicants and employees. All employment decisions are based on business needs, job requirements and individual qualifications, without regard to race, color, national origin, sexual orientation, ancestry, sex (including gender identity, pregnancy, childbirth, or related medical condition), parental status, age, religion or religious belief, creed, disability, medical condition, genetic information, marital status, citizenship status, military service, political affiliation, or any other characteristic protected by state, federal law, or local ordinance.
These protections extend to all management practices and decisions, including recruitment and hiring practices, appraisal systems, promotions, demotions, transfers, compensation changes, training, career development programs, layoffs, and terminations.
The Affirmative Action Plan is available for viewing to any employee or applicant for employment upon request.