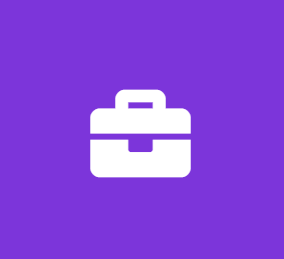 Internship - Customer Service Coordinator/Dispatch
High Point Networks, LLC.
Customer Support Internship
We are looking for a summer intern that would like to take on a Customer Service Coordinator role and learn about the work we do as a technology solutions provider. This internship will be paid but is a temporary, non-benefited position.
Take Your Career to a High Point
High Point Networks is a leading provider of information technology solutions in both SMB and enterprise-level markets, servicing customers from coast to coast. We specialize in anything that spans your network, data center, phone system and endpoints with a strong security focus across all things IT. Our Headquarters is in West Fargo, North Dakota with additional regional offices throughout North Dakota, South Dakota, Minnesota, Montana, and Colorado. No matter where your business is located within the United States, we have you covered.
Job Summary:
The Customer Service Coordinator intern will be responsible for managing client service requests and managing utilization of resources through daily coordination of service requests. Perform service request intake from clients; assign, schedule and dispatch engineers for remote or onsite service according to urgency, and contractual service level agreement (SLA). Strong client relations are a must. This is a paid internship with the potential for full time hire.
Essential Duties and Responsibilities:
Act as the single point of contact to the customer for service requests
Coordination of IT support groups to ensure efficient utilization of billable resources
Process incoming service requests from customers and follow up on ongoing tickets to ensure efficiencies in SLAs and ticket life cycle
Schedule technical resources on the ConnectWise dispatch portal
Communication with customers as required: keeping them informed of incident progress, notifying them of impending changes or agreed outages
Work with Service Managers on escalations
Review ticket entries for accurate billing for invoice submission
Additional Duties and Responsibilities:
Improve customer service, perception, and satisfaction
Efficient turnaround of customer requests
Ability to work in a team and communicate effectively
Improve usage and increase productivity of IT support resources
Escalate service requests that cannot be scheduled within agreed service levels
Report the utilization of IT Support resources and successful completion of service requests to the Service Manager
Responsible for entering time and expenses in ConnectWise as it occurs
Understand processes in ConnectWise by completing assigned training materials
Enter all work as service tickets into ConnectWise
Knowledge and Skills Required:
Basic computer and operating system knowledge
Interpersonal skills: such as telephony skills, communication skills, active listening and customer-care
Ability to multi-task and adapt to changes quickly
Technical awareness: ability to match resources to technical issues appropriately
Service awareness of all organization s key IT services for which support is being provided
Understanding of support tools, techniques, and how technology is used to provide IT services
Typing skills to ensure quick and accurate entry of service request details
Self-motivated with the ability to work in a fast-moving environment