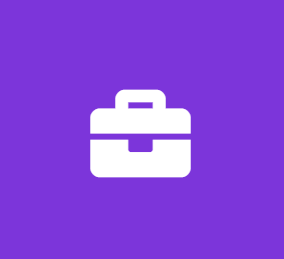 Communications Intern
MoveOn.org
Marketing Internship
*********************
Communications Intern
*********************
Part-Time (Up to 15 hours per week) • Starts ASAP • Competitive Pay ($25 / hr)
Work from Anywhere in the US
APPLY NOW • DEADLINE MAY 12 11:59PM PACIFIC TIME
MoveOn is a community of millions of members working together to create progressive change in America. We take on campaigns to challenge entrenched power and push back against right-wing policies while pursuing economic, racial, and social justice.
After nearly four years of helping to spearhead the Resistance Movement, after our successful efforts in the 2018 elections to help fuel a Blue Wave, and with our country facing a coronavirus crisis that is causing tremendous hardship and poses severe threats to our health, economy, and democracy, we are pivoting our focus to go all-in on defeating Donald Trump, ending Republican control of the Senate, and supporting progressive champions in November's elections.
In this role, you will support our communications team on MoveOn's election work and advocacy campaigns. You will assist with media relations, social media, and creative/video production work. No day is the same and your projects will range from research, to drafting materials, to identifying and creating content, to sharing your strategic perspective and participating as an active member of our communications team.
As a MoveOn intern, you'll never get anyone coffee (except yourself). Your work will be substantive. We are a small and nimble team so everyone's work is vital; the work that you do will be an important part of how we elevate MoveOn members' voices, communication around our core campaigns, and influence the national political narrative in a crucial election year.
Here's some of what you might do:
Follow and track news coverage related to our priority campaigns, and find compelling content that we could elevate on various channels;
Assist with social media campaigns and create social content to distribute to allies;
Assist with press work and create content for distribution to journalists (press releases, pitches, statements, talking points, messaging, op-eds, video scripts, and other media materials);
Assist with compiling and tracking of social media hits and press clips mentioning MoveOn and featuring MoveOn's spokespeople;
Assist with projects from our Creative Lab, including videos and digital campaigns;
Be a member of MoveOn's communications team, contributing to cross-team projects in a variety of ways;
Occasionally facilitate and take notes at meetings;
Have the opportunity to engage in MoveOn's work in other exciting ways.
Desired skills and experience:
Experience with and/or interest in activism, advocacy, organizing, or politics;
Experience with and/or interest in communications work (could include digital organizing, social media, press relations, video production, journalism, etc.);
Strong writing skills, including precise grammar, punctuation, and spelling, and adherence to a style guide, and ability to produce content fast;
Excellent research abilities and investigative spirit—ability to figure out where to find needed information and organize it to advance the purpose for which it is requested;
Familiarity with the American political process and media ecosystem. Knowledge of and experience with progressive advocacy organizations, election campaigns, movements for racial, social, and economic justice, media outlets, and communications theory and practice are all of added benefit;
Desire to work hard, to learn, to collaborate with others, and to have fun;
Regular Eastern time zone morning availability is desired but not required; hours are negotiable and flexible.
Reporting to:
Director of Media Relations and Communications Management
Location:
Position may be based anywhere in the Continental United States
Duration:
Hiring immediately; deadline for applications is May 12th 11:59pm Pacific Time. This internship goes until November 15, 2020.
Classification, Salary, and Benefits:
Part-time (up to 15 hours per week), $25 per hour, and reimbursement of cell phone, internet, and office expenses.
To Apply:
Go to this page to submit your application, resume, cover letter, and a writing sample. Candidates will be reviewed on a rolling basis. Interviews are also taking place on a rolling basis – so if you're interested, apply now!
MoveOn Civic Action and MoveOn Political Action provide equal employment opportunities (EEO) to all employees and applicants for employment without regard to race, color, religion, gender, sexual orientation, gender identity or expression, national origin, age, disability, genetic information, marital status, amnesty, or status as a covered veteran, in accordance with applicable federal, state, and local laws.