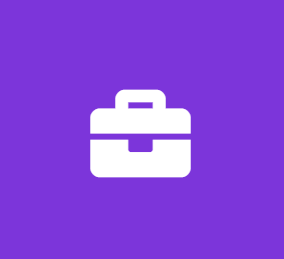 STUDENT INTERN - MARKETING & SOCIAL MEDIA
1855 Capital
Marketing Internship
MARKETING & SOCIAL MEDIA ANALYST INTERN
This is a paid, part-time (10-20 hours/week) position designed to be a learning opportunity for undergraduate and graduate students across the Penn State University campuses. The position is expected to provide a quality learning experience to the best and brightest students interested in social media/marketing, business strategy, finance, and accounting. Rate of pay is commensurate with education and experience.
This position requires regular interaction with the team located in our State College, PA office, however remote work is possible.
For students at University Park, we will encourage you to complete much of your work from our office. Students studying at Penn State's Commonwealth Campuses are encouraged to apply and will be given the opportunity to work virtually. Occasional trips to our State College office are expected.
THE OPPORTUNITY:
1855 Capital (http://www.1855capital.com) is a seed and early stage venture capital fund investing in companies with an affinity to Penn State University. While the Fund has strong ties to the Penn State community – local and global – 1855 Capital is a privately owned and operated company and is not directly affiliated with Penn State. 1855 Capital looks for companies in the areas of Information Technology, Advanced Materials, Fintech, Edtech, Healthcare and Medical Devices; offering mentorship and funds for high quality start-ups to ensure their success, and benefit our investors, the start-up teams and the community.
RESPONSIBILITIES = EXPERIENCE TO BE ACHIEVED (MAY INCLUDE, BUT IS NOT LIMITED TO THE FOLLOWING):
The Marketing and Social Medial Intern will work with the Manager of Fund Operations to set the marketing strategy and execute tactics for 1855 Capital. Marketing efforts will be focused in several areas including:
Fund marketing – creating marketing materials to attract new investors in the fund(s) managed by 1855 Capital Management
Portfolio company marketing – creating marketing materials to highlight new portfolio companies and / or major accomplishments of our portfolio companies
This role requires a person who has a wide variety of skills including: strong writing skills, strong oral communication skills, basic HTML, and basic graphics / video creation. The successful candidate must be creative and self-motivated as they will be responsible for implementing the strategic marketing vision defined by 1855 Capital and disseminating marketing materials through a variety of channels including: websites, blogs, press releases, social media posts etc.
DUTIES MAY INCLUDE, BUT ARE NOT LIMITED TO THE FOLLOWING ESSENTIAL FUNCTIONS:
Creating press releases announcing noteworthy 1855 Capital accomplishments or accomplishments of our portfolio companies
Updating 1855 Capital's website with current, compelling content
Defining and executing a social media strategy that positively amplifies the 1855 Capital brand and our portfolio company brands
creating graphics, videos, presentations, documents and spreadsheets for marketing and other purposes
Delivering in-person and virtual presentations on behalf of 1855 Capital
Help define overall marketing strategy and digital initiatives; manage the implementation of marketing tactics
Measure and report performance of all marketing campaigns and digital initiatives, assess against goals and recommend adjustments
MINIMUM REQUIREMENTS - KNOWLEDGE, SKILLS & ABILITIES:
Progress towards an undergraduate or master's degree in marketing is highly desirable.
Effective in-person and virtual social skills and expert knowledge of a variety of social media platforms including Facebook, LinkedIn, and Twitter
Ability and willingness to give in-person and virtual presentations.
High comfort level with technology, software and spreadsheets, all Microsoft office products, video and graphics editing applications, and online presentation tools.
Effective, persuasive and compelling communications skills are absolutely critical.
Ability and willingness to work 10 to 20 hours per week through the semester and while Penn State is on break. Background checks pertinent to the position may be performed; results must be satisfactory to the company.
If hired, must adhere to all company policies and procedures, safety requirements, and other prescribed best practices/industry standards.
Other desired experience or skills (these are a plus!)
Knowledge in graphic design, video editing, and HTML coding
Search Engine Optimization (SEO) experience
Strong working knowledge of e-mail marketing programs, online survey tools and website analytics tools, such as Google Analytics
TO APPLY:
We invite you to complete the online application in this posting. Make sure to attach your resume, a writing sample and a short cover letter describing why you are interested in this opportunity...then click submit. It's that easy to apply right now!
This position will remain open until filled.
Applicants must be currently authorized to work in the United States. This company does not sponsor applicants for work visas.
1855 Capital reserves the right to alter, change, modify and/or terminate this job posting at any time without notice, or obligation.
***
An equal opportunity employer and the largest seed investor in the region, Ben Franklin Technology Partners of Central & Northern PA (an initiative of the Pennsylvania Department of Community and Economic Development) has provided investment capital and business support services to 1855 Capital. Ben Franklin's portfolio of funded companies is comprised of emerging startups as well as small manufacturers in varying stages of business growth and development. Regardless of size or revenue projections, these companies and 1855 Capital offer job opportunities as Equal Opportunity Employers-Minorities/Females/Vet/Disability. For information on the Ben Franklin program, visit www.cnp.benfranklin.org.
D9F0ZigLYs