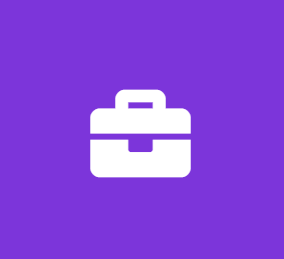 Systems Testing Intern
CareFirst BlueCross BlueShield
Quality Assurance Internship
Resp & Qualifications
CareFirst BlueCross BlueShield is the largest health insurer in the mid-Atlantic region, serving over three million members in Maryland, Delaware, DC and Northern Virginia. We have two internship openings.
Our interns work on a part time bases in the fall/spring (up to 20 hours) and full-time 40 hours during the summer. As a leading HealthCare Organization we teach our students best practices and procedures for HealthCare information. This position teaches the intern a thorough understanding of the entire life cycle of software methodology starting with managing business owner requirements and progressing through technical design, build, test, and deployment phases.
This internship under the guidance of the manager/supervisor shall include, but are not limited to, the following:
Obtain a working knowledge of CareFirst HealthCare processes
Developing and testing UI applications and ad hoc reports, identifying and resolving problems as they arise
Analyze and translate HealthCare functional specifications and change requests into test cases
Support ALL testing efforts (integration, functional, system, performance, UAT etc.) by attending weekly meetings, reviewing defects, and fixing defects
If needed, participate in production support and monitoring activities for deployed applications
Expand technical and business knowledge appropriate to team and section through reading, research, on-the-job training and classroom training
Qualifications
Must be a student enrolled in an accredited college or university either junior or senior, will accept qualified sophomore's, looking for GPA 3.25 or above. Majors Information Systems, Technology, Computer Science or related field. Strong written and verbal communication skills. Strong analytical skills organized and detail-oriented. Experience using Microsoft Office Products.
Exposure to Computer Science, Engineering, or Data Analysis preferred but not required. Depending on the area of IT, any of the following may be required:

Technology:
Java or Python
Shell scripting
HTTP/SOAP
Abilities/Skills:
The ability to work independently and in small teams is necessary. Good oral and written communications abilities are necessary. Strong Analytical and Organizational skills are required. Knowledge of other software packages such as debugging tools, an e-mail tool, and 4th generation languages are preferred.
Department: FEP Local Unit
Equal Employment Opportunity
CareFirst BlueCross BlueShield is an Equal Opportunity (EEO) employer. It is the policy of the Company to provide equal employment opportunities to all qualified applicants without regard to race, color, religion, sex, sexual orientation, gender identity, national origin, age, protected veteran or disabled status, or genetic information.
Where To Apply
Please visit our website to apply: www.carefirst.com/careers
Closing Date
Please apply before: 5/11/2020
Federal Disc/Physical Demand
Note: The incumbent is required to immediately disclose any debarment, exclusion, or other event that makes him/her ineligible to perform work directly or indirectly on Federal health care programs.
PHYSICAL DEMANDS:
The associate is primarily seated while performing the duties of the position. Occasional walking or standing is required. The hands are regularly used to write, type, key and handle or feel small controls and objects. The associate must frequently talk and hear. Weights up to 25 pounds are occasionally lifted.
Sponsorship in US
Must be eligible to work in the U.S. without Sponsorship