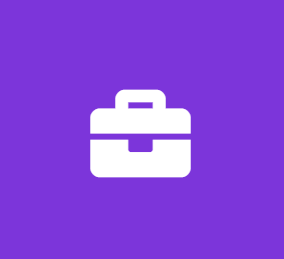 Global IT Support Administrator (6-9 month internship)
NAGRA Kudelski Group
Customer Support Internship
Nagra, Inc., (www.nagra.com/dtv) a member of the group of companies affiliated with the Kudelski Group, is seeking a Global IT Support Administrator Intern
Job Responsibilities:
Provide and participate in hands on expertise, support and problem resolution on a regular basis while working within the Nagra Global IT Service Desk group.
Provide Tier 1 support to internal Nagra employees and Partners by receiving and processing requests for help via telephone and the ITSM ticketing tool
Coordinate IT support operations with worldwide IT team of engineers, administrators, and management in all remote offices.
Work regularly in the company-wide Service Desk system and processes for management and tracking and selects appropriate database and workflow tools.
Respond to internal support requests via telephone, Service Desk ITSM ticketing system, Chat, email and walk-up
Confers with staff, computer users, supervisors, and managers to determine requirements for new or modified software and hardware.
Work closely with worldwide IT group and management.
Work in conjunction with other Service Desk technicians worldwide.
Work independently and with other IT staff in a process-oriented environment to deliver solutions and systems in a timely, professional manner.
Skills & Qualifications:
BS/BA in Computer Science or Information Technology (or equivalent) a plus.
Minimum of 6 months experience in Information Technology support arenas.
Minimum of 1-year experience working with Service Desk related support applications and databases, reporting tools, methodology, disaster recovery, change control processes and procedures.
Technical experience on Windows operating systems (Windows 10) desktops and laptops.
Technical on experience on iOS mobile devices utilizing Microsoft InTune and Office 365 products.
Technical knowledge of Microsoft Office, Office365, and Skype.
Linux/Mac experience a plus.
PGP Client knowledge a plus
Understanding of Service Desk operations, IT best practices, industry trends and customer service.
Excellent written and verbal communication skills including reporting.
Bilingual in English and French a plus
Effective listening skills, ability to follow the direction of IS&T upper management.
Ability to effectively communicate clearly and concisely to customers, staff, and upper management.
Ability to thrive in high demand, high pressure situations.
Job Type: Internship
Salary: $15.00 to $20.00 /hour
Location:
Atlanta, GA 30303 (Required)
Work authorization:
Work Location:
Benefits:
Internship Compensation:
This Job Is Ideal for Someone Who Is:
People-oriented -- enjoys interacting with people and working on group projects
Adaptable/flexible -- enjoys doing work that requires frequent shifts in direction
Achievement-oriented -- enjoys taking on challenges, even if they might fail
Schedule:
Monday to Friday
8 hour shift
Company's website:
Company's Facebook page:
https://www.facebook.com/KudelskiPHX/
Benefit Conditions:
Only full-time employees eligible
Work Remotely:
Temporarily due to COVID-19