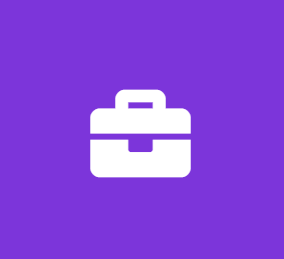 Marketing Artist (Intern)
Wild Works
Marketing Internship
Company Description
WildWorks is a gaming studio devoted to creating ridiculously fun games for kids, tweens, and teens. We produce content we're passionate about: gaming, technology, and education. By combining innovative technologies with our unique sense of creativity and love of gaming, we create award-winning games which draw players in and encourage them to stay and enjoy themselves.
Job Description
We're looking for a creative, capable and passionate illustrator to help market the award-winning, Animal Jam! As a member of the marketing team, you'll work alongside a dedicated group of marketers, writers and artists alike. The ideal candidate is adept at vector illustration, with a proven ability to create beautiful and stylized artwork within Adobe Illustrator, and able to take direction and make smart creative choices. As a marketing illustrator, you'll be expected to demonstrate a passion for developing high quality material for our audiences.
Responsibilities
Use Adobe Illustrator to craft fun, beautiful, and clean marketing assets that fit brand guidelines.
Work closely with a team of writers, artists, and community and marketing managers to make meaningful connections with our current and future audiences.
Develop images to show off new game features, world events and contests based on requests from marketing, social media, community, game design and potential external partners.
Specific responsibilities will include developing social media images, in-game news and promotions visuals, app store icons and screen shots.
Leverage available art assets to creatively compile and collage imagery that builds awareness and inspires engagement from our current and potential new players.
Contribute great ideas and positive energy to all aspects of marketing our brand.
Qualifications
A portfolio demonstrating your strong illustration ability, with emphasis on vector images.
Able to resourcefully re-use existing assets in fresh, exciting ways.
Able to work with others to explore a wide variety of ideas.
Able to build assets within brand guidelines.
Passionate about making games.
Self-motivated, team player with a strong work ethic.
Commitment to personal and peer development, as well as to sharing best practices.
Experience working with cross-functional teams in a dynamic, creative and professional work culture.
Pluses
Experience with mobile, social or children's media.
A degree, formal art education, or equivalent work experience.
Can create a wide variety of art, including props, characters, and environments.
Familiarity with Adobe Creative Suite.
Adobe After Effects experience.
Familiarity working remote with Slack, Google, Jira, etc.
Required Application Materials
An online portfolio demonstrating your ability
Resume
Cover Letter – which should include: why you are interest in joining the WildWorks team; what development experiences / skills are you excited to bring to the team; what do you geek out about?
Additional Information
All your information will be kept confidential according to EEO guidelines.
This is a full-time, on-site position in our Draper, UT studio.
No agents or third-party submissions, please.
Job Types: Part-time, Internship
Benefits:
Schedule:
Company's website:
http://www.wildworks.com/
Company's Facebook page:
https://www.facebook.com/playwildworks/
Work Remotely:
Temporarily due to COVID-19