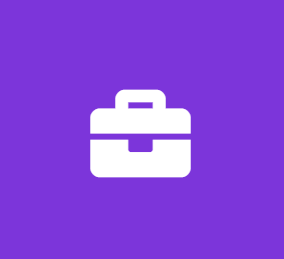 Sales Internship
Print Avenue
Marketing Internship
Overview:
Print Avenue is looking for a driven individual that is seeking entry level experience in light sales, social media management, digital/print marketing. You'll gain valuable industry insights, understanding of workflows, processes, and tools while working at a small business and reporting directly to the VP of Operations or the CEO. This is a paid internship position with the possibility of hire after 60 days.
Description:
1. Procure and develop leads for sales.
2. Support the CEO in finding key contacts at our prospective clients.
3. Learn to continually prospect and build a network.
4. Work with staff to create weekly web content updates.
5. Shadow staff to learn print marketing business.
Qualifications:
1. Bachelor's degree in business, marketing, or related field is preferred. Or currently pursuing a degree with a 3.0 GPA or above.
2. No prior sales experience required.
3. Strong organization skills with attention to detail.
4. Strong social media skills and general ability to navigate the web.
5. Strong data skills to work in Excel, generate and review reports.
6. Strong written and verbal communications skills.
7. Competitive drive to meet and exceed your goals.
8. Self-motivated with the ability to balance multiple priorities with minimal direction.
Details:
1. Part-time position, approximately 15-20 hours per week.
2. Internship is for a minimum of 60 days. After 60 days you may be eligible for a full-time position offer depending on job performance.
3. Business casual attire.
4. Weekly in person meetings with CEO at an agreed upon location in the Naples area.
Job Types: Part-time, Internship
Salary: $16.00 to $20.00 /hour
Experience:
sales: 1 year (Preferred)
showroom: 1 year (Preferred)
Additional Compensation:
Work Location:
Benefits:
Hours per week:
Paid Training:
Management:
This Company Describes Its Culture as:
Detail-oriented -- quality and precision-focused
Outcome-oriented -- results-focused with strong performance culture
Team-oriented -- cooperative and collaborative
Schedule:
Company's website:
Work Remotely: