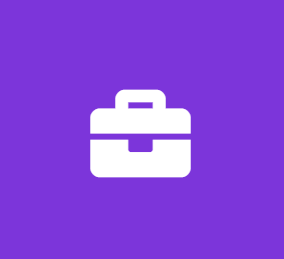 Intern - Analyst Assistant
Crum & Forster
Customer Support Internship
Internship Title: Intern – Analyst Assistant
Division: Accident & Health
Department: IT
Location: Eatontown, NJ
Manager: Robyn Albert, AVP IT Robotics
Semester: Summer 2020
Who we are:
With a proud history going back to 1822, Crum & Forster provides accident& health, specialty and standard commercial lines insurance products through our admitted and surplus lines insurance companies.
Our vision is to create a culture of community, fairness and dedication to those we serve, including shareholders, employees, policyholders, producers, local communities and charities.
Since 2000, the Accident & Health division of Crum & Forster has been offering a unique variety of insurance and reinsurance products nationwide. Our office is located in Eatontown, New Jersey, and is home to a team of highly skilled and diverse individuals. Our in-house expertise includes underwriting, compliance, actuarial, premium and claims administration, loss control, case management and marketing. We place a strong focus on product development and creative distribution methods, along with excellent client service and support.
We feature a business casual, dog friendly work environment in state of the art office space. We are always on the lookout for bright, hardworking people who want to join our team!
Internship Purpose:
As an IT Analyst Assistant, you will support our Business Analyst(s) with the implementation of a new system. Specifically, provide support with:
Interpreting client needs/information trends
Input of business rules to the various system tables
Execution of test cases
Creation of Training materials
Required Knowledge & Skills
Excellent interpersonal and communication skills, both oral and written
Strong PC skills including Word, Excel, PowerPoint
Ability to learn new skills quickly
Analytical skills and detail oriented
Ability to multi-task, work in a team environment and receive direction from multiple individuals
Preferred Education & Experience
Junior or Senior pursuing a related business or technology degree
Experience in an office environment