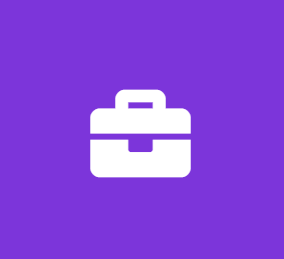 Digital Design & Marketing Intern
Europerfumes
Marketing Internship
Europerfumes is currently seeking a Digital Design & Marketing Intern to assist with our in house digital and e-commerce team. You will join a fast paced work environment, working alongside a dynamic group, as well as the most exclusive luxury fragrance brands in the US market. This is a great opportunity to grow and learn with our digital team!
Who we are:
Europerfumes is the leading B2B distributor of Niche Perfume brands to specialty retailers throughout the United States. The company also supports and manages US websites of the distributed brands, as well as our own B2C site (Eden Square Fragrance Discovery). We represent established and emerging brands such as; Juliette Has a Gun Perfume, Roja Dove, Maison Francis Kurkdjian, and many others.
*
Why Work with Us?
We are a group of fun, creative, and dynamic professionals who embrace an entrepreneurial culture! Lots of opportunities to grow and learn. Our people are supportive, forward-thinking, and truly enjoy spending time together!
Culture: Friendly Atmosphere, Open door policy, Open concept workspace
Perks & Discounts: Casual Dress code, Company discounts, Summer Fridays
**** ALL CANDIDATES MUST SUBMIT PORTFOLIO
Due to COVID-19 restrictions, our Interns will be working remotely. Interviews will be via Skype.
Your Role:
Responsible for delivering effective, aesthetic, and on-brand graphics for our 18 different brand websites, and weekly promotional emails in addition to, using marketing knowledge to create effective and interactive posts for social media platforms.
Our Preferred Intern:
Currently majoring in Graphic Design, Marketing or related field / Recent graduate with Bachelors degree in Graphic Design, Marketing or related field
Proficient in Adobe Creative Suite (Photoshop, Illustrator a MUST, any other apps a PLUS)
Basic email and social media marketing knowledge (Hootsuite, Klaviyo, Mailchimp. Facebook Ads a PLUS)
Have operational and organizational skills to work on multiple projects at once and complete tasks in a timely manner
Strong attention to detail
Creative thinking and conceptualization
Willingness to learn new things
Takes initiative & constructive criticism into consideration for tasks
Ability to troubleshoot problems, find solutions, and be flexible when necessary
Daily Tasks
Websites:
Resizing/re-scaling product images and uploading to site backends
Working alongside our design team to create updated website layouts for our brands
Social Media:
Create and assist in content creation for social media assets and blogs
Implement promotions to boost social media engagement
Email Newsletters:
Create weekly email campaigns and templates
Automate emails to guide customer's purchase journey
***** Additional opportunities to learn Packaging, Marketing, and Advertising skills
*
Job Type: Internship
Salary: $15.00 /hour
Experience:
Adobe Creative Suite: 1 year (Required)
Education:
High school or equivalent (Required)
Application Question:
Additional Compensation:
Work Location:
Benefits:
This Job Is:
Open to applicants who do not have a college diploma
Schedule:
Company's website:
Company's Facebook page:
https://www.facebook.com/EdenSquareUS/
Work Remotely:
Temporarily due to COVID-19