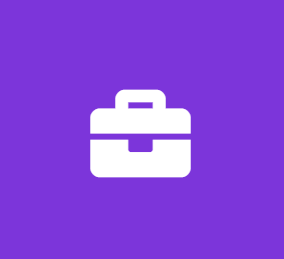 Machine Learning Intern
LooperRoom Inc.
Software Engineer Internship
LooperRoom Inc. is looking to hire Machine Learning Interns with a background in machine learning or a related application area such as speech recognition, deep learning, and natural language understanding. Our quest is to become the leading resource for overall mental wellness. As a Machine Learning Intern at LooperRoom, you will be uniquely positioned to contribute to our mission to provide individuals who can benefit from mental health but may not currently utilize mental health services.
Here's what you will do:
Develop and perform research to advance AI state-of-the-art. This includes designing, implementing, and deploying advanced machine learning/ artificial intelligence algorithms.
Communicate with internal and external partners on R&D project details, goals, and outcomes.
Engage in team collaborations to meet goals.
Analyze and mine large quantities of data to find patterns and insights utilizing statistical software.
You will be working with Machine Learning and Artificial Intelligence experts, who are focused on advancing AI state of the art.
Here's what we'd like to see in you:
Pursuing a Ph.D. in Computer Science, related technical field or equivalent practical experience.
Knowledge of cognitive computing technology such as ontology.
Good understanding of Machine Learning such as regression, classification and Deep Learning techniques (CNN, RNN/LSTM).
Natural Language Processing (NLP) experience (Text Preprocessing, Language Model, BoW, TF-IDF, Word Embedding).
Experience with NLP Preprocessing techniques (BERT, Reformer, GPT2(Generative Pre-Training), GLUE (General Language Understanding Evaluation)
Experience in NLTK, TensorFlow with NLP.
End-to-End chatbot development experience.
Culture fit:
Motivated: On a quest to be the best? We work best with people that are driven and resourceful. Are you the sort of person that will independently find interesting and useful things to do?
Innovative: We're a creative group introducing new ideas, are you open to learning?
Nurturing: We embrace diversity that everyone brings to the table. we believe in the "whole self" approach to inspire creativity and shape innovation.
Dedicated: We're committed to making a positive impact on those we meet. We inspire to provide a rewarding, supportive, and exciting experience for all. Are you ready for a new adventure?
Job Type: Internship
Salary: $0.00 /hour
Experience:
Machine Learning: 4 years (Preferred)
Work authorization:
Work Location:
Benefits:
Work from home
Flexible schedule
Professional development assistance
Other
Visa Sponsorship Potentially Available:
No: Not providing sponsorship for this job
Schedule: