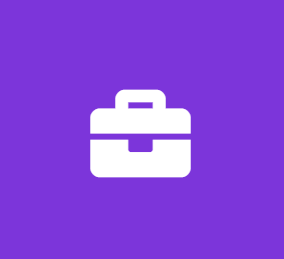 Full Stack Developer Intern
GoodSeeker, Inc.
Software Engineer Internship
About GoodSeeker
GoodSeeker is a SaaS start-up. Our storytelling and testimonial generation app solves the growing need for authentic employee-generated content that HR, recruiting and marketing can use to attract and retain great candidates. It's also great for keeping remote teams happy and connected.
What we are seeking an intern to help us.
You will work with existing developers to ensure quality and timeliness of development milestones and performing front-end and back-end development support as required.
Our Tech Stack.
AWS Based Solution (Cognito, Lambda, ElasticSearch, SQS, Sendgrid, EC2, RDS)
Reactive Frontend built using Angular 7 and Ngrx.
API layer uses Python 3 / Django Framework
MySql database
Ionic for android and IOS apps.
REST / API - documented via the Django and updated in Swagger.
Docker / Yarn process for backend/frontend.
Gitlab used as the repository.
Representative job responsibilities include:
Understand problem / product vision.
Perform product testing before major releases.
Document requirements as needed.
Make product development enhancements based on skill levels.
Knowledge and desire to learn any of the following preferred:
HTML5, CSS3, and JavaScript.
RESTful Webservices.
Ionic platform for mobile.
Gitlab or similar products for software management.
Can work remotely or onsite in Mclean, VA.
Great communicator
High level of accountability
Job Type: Internship with potential for full-time.
GoodSeeker is an Equal Opportunity Employer. We do not discriminate on the basis of race, religion, color, sex, gender identity, sexual orientation, age, non-disqualifying physical or mental disability, national origin, veteran status, or any other basis covered by appropriate law. All employment is decided on the basis of qualifications, merit, and business need.
Job Type: Internship
Salary: $12.00 to $18.00 /year
Work authorization:
Work Location:
Benefits:
Visa Sponsorship Potentially Available:
No: Not providing sponsorship for this job
Schedule:
Company's website: