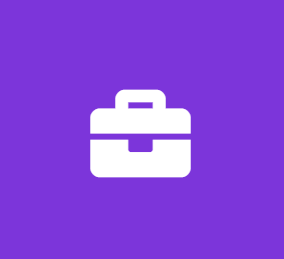 IT Customer Service Intern
Virginia Housing Development Authority
Customer Support Internship
We're looking for amazing people! Come join VHDA as a IT Customer Service Intern.
This important role is part of the Service Central support team and assists in providing support to internal and external users, employing a high degree of customer service. The Service Central Intern helps the Service Central team with logging and resolving incidents and service requests, ensuring that service levels and targets are achieved as well as meeting customer satisfaction and continuous service delivery demands.
Responsibilities will include:
Learning to log and respond to telephone calls, e-mails, and tickets from users encountering problems, outages or concerns;
Learning to create tickets and document all activities in the ticketing system;
The ability to apply diagnostic utilities to aid in troubleshooting;
Learning appropriate software and hardware used and supported by VHDA;
Shadowing other Service Central staff at the desktop level, including installing and upgrading software, troubleshooting hardware issues;
Learning to utilize software and hardware incidents, including operating systems (Windows and Mac) and across a range of software applications;
Learning preventative maintenance, including checking and cleaning of endpoints such as workstations, printers, IP Phones and peripherals;
Performing post-resolution follow-ups;
Learning to troubleshoot conference rooms phones and audiovisual equipment;
Learning the use of remote support tools to assist users with problems and to remotely update software.
Qualified candidates must:
Be enrolled in a degree program in an IT Help Desk or Networking field of study, or related IT or Computer Science program;
Have experience and/or knowledge of desktop operating systems such as Windows and Mac OS;
Possess effective interpersonal and problem solving skills;
Have the ability to work independently with little supervision;
Possess outstanding customer service skills with excellent verbal and written communication.
The chosen candidate will have the opportunity to work up to 20 hours per week while taking classes and up to 40 hours per week during breaks (i.e. summer).
VHDA is one of the nation's premier housing finance organizations. Our mission is to help Virginians attain quality, affordable housing, which we accomplish through our public-private partnerships.
We are focused on employee engagement and committed to a healthy and diverse workforce. We offer on-site conveniences such as a cafeteria, fitness center, and free parking. Educational opportunities to help your advancement are available through classroom and online programs.
Applications and resumes are accepted online only at http://www.vhda.com/careers.
This position will close at midnight on 5/21/2020 .
Background and credit checks will be performed as a condition of employment.