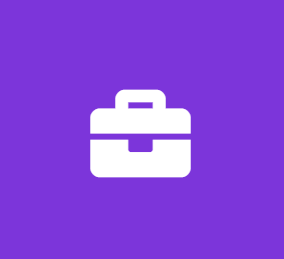 Automatic Safety Systems Developer Intern
Millennium Engineering & Integration Company
Software Engineer Internship
Position Summary:
This is a summer intern position covering approximately 2 to 4 months that supports the NASA Armstrong Flight Research Center (AFRC) Resilient Autonomy research project. The position will support the Resilient Autonomy project by helping to analyze test data and developing software and algorithms for future autonomy vehicles. May be a remote internship, pending COVID-19 quarantine guidelines.
Duties & Responsibilities:
As an Automatic Safety Systems Developer Intern:
Aid team members in the collection and organization of project data both from simulation, ground and flight tests
Aid team members in the analysis of simulation and flight test data from the HQ-10 and Lancair
Aid team members in the statistical analysis of project test data
Aid team members in the development of displays for simulation and flight test monitoring
Perform work in accordance with NASA ISO AS9100 procedures and applicable regulatory requirements
Follow the safe practices and rules contained in the Safety and Health plan and other such rules and practices communicated on the job
Report status to Senior Technical Lead and/or Task Focal Point in standardized format on or before due date
Note: This list is not intended to be all-inclusive and may be decreased or expanded to include other duties and responsibilities
Skills:
REQUIRED EXPERIENCE:
Basic understanding of Microsoft Visual Studio C++ coding
Basic understanding of Python scripting
Basic understanding of MATLAB
Basic understanding of Microsoft Excel
Essential Requirements
Must be a U.S. citizen.
Must pass drug testing.
Must be able to read and write effectively in English.
Strong communication skills and ability to work as a part of a larger team is required.
Must embrace safety principles to include; adhering to safe work practices and standards while performing daily tasks, taking responsibility for own and coworkers' safekeeping and encouraging others to work safely.
Must maintain a positive work atmosphere by behaving and communicating in a manner to get along with customers, clients, co-workers and management.
Must be able to work under supervision and respond appropriately and professionally to criticism from a supervisor.
With the exception of STD/LTD/FMLA & approved time off, attendance is considered essential.
Must be able to work within core hours of 8:00 a.m. to 3:30 p.m. Flexibility may be required based on workload.
Travel requirements – no traveled required.
Physical Requirements:
Must be able to sit or stand for extended periods of time.
Millennium offers a comprehensive benefits package. Millennium is An Equal Opportunity / Affirmative Action Employer. Millennium does not discriminate on any basis prohibited by applicable law including race, color, religion, sex, national origin, disability, age, citizenship status, or Vietnam era or special disabled veteran's status in recruitment, employment, promotion, compensation, benefits, or training. It is also Millennium's policy to maintain a work environment free from discrimination on the basis of sexual orientation.
Millennium participates in the E-Verify program.