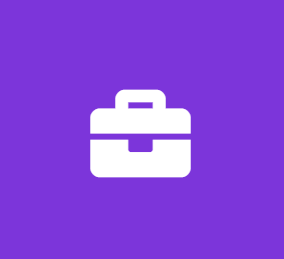 Bootcamp Assistant -Deep Dive Internet of Things (IoT)
Central New Mexico Community College
Customer Support Internship
Position Title: Bootcamp Assistant -Deep Dive Internet of Things (IoT)
Requisition Number: req1464
Compensation: 15.79 - 18.95
Job Grade: NE16
Department: Ingenuity Support - Instruction
Employment Type: Casual
Compensation Type: Non-Exempt (Hourly)
Campus Location: Maker-Space

Benefits Statement:
This is a casual position and is not eligible for benefits.

Bargaining Unit:
No

Union Representation:
No
Additional Comments to Applicants:
This position will support the Ingenuity Bootcamp Consultant to help deliver the 10-week Deep Dive Internet of Things (IoT) bootcamp, which teaches students the fundamentals of creating and coding smart connected devices built around low power computer chips. Starting with learning the components needed to build a smart lighting controller, working on devices for smart cities and/or smart manufacturing, and progressing through an original group design projects, students will be exposed to the fundamentals of circuit design, coding, and integration that will accelerate them towards careers in industries that build and/or use IoT devices.

Essential Duties and Responsibilities:

Summary
Under general supervision of an Ingenuity Consultant, plays a key role as part of a team that delivers a challenging, immersive, fast-paced, highly technical training bootcamp. Engages students by teaching curriculum in a unique format that can take a student with basic computer skills to a highly technical career in just 10-12 weeks. Includes teaching, technical project management, technical coaching, and the development of software applications or digital content to be used for learning in the bootcamp.
Duties & Responsibilities
Engages students through a variety of instructional techniques, including developing and delivering lectures and tutorials, providing hands-on demonstrations, project management of student projects, technical coaching, and participating in student team building activities.
Assists Ingenuity Consultant in bootcamp management through detailed reviews of code or design projects, grading student assignments and projects, developing assessments and grading rubrics, and other curriculum, and managing daily bootcamp schedules and activities.
Responsible for product development used in the bootcamp, such as developing software applications or digital content, according to industry standards. Includes developing detailed technical documentation to be used for teaching purposes.
Responsible for inventory and maintenance of equipment and facility related to specific bootcamps, including technology infrastructure.
Analyzes and researches coding industry standards, trends, and technological upgrades to continually be a decision maker who can ensure that the program remains cutting edge and relevant. Includes engaging in research and development activities.
Participates in continual professional development activities to maintain current discipline knowledge and instructional methods.
Prepares students for employer mock interviews, both the technical and Human Resource portions, by maintaining relationships with alumni to coordinate interview days.
Performs other related duties as assigned.
Minimums
High school diploma or GED and One (1) year of direct experience in coding required.
OR
A graduate from a full-time coding Bootcamp program
Preferences
Java, C, C++, Python or equivalent coding experience.
3D Modeling experience.
Electronics design experience.
Graduate of Deep Dive IoT bootcamp.
Bachelor's degree in computer science or related industry.