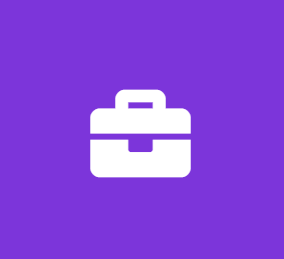 Growth Marketing Intern
Twisters Burritos and Burgers
Marketing Internship
About Us
At Twisters, we have our eyes set on an ambitious goal: to delight the world with delicious, affordable Southwestern cuisine in a fast and convenient setting. Today, the company has 20 locations and has its eyes for additional growth. We are confident with the right positioning and messaging, we can truly become an industry leader and the most craveable food in the market. We won Albuquerque's Best Burrito and Best Takeout awards in 2019 by readers of Albuquerque the Magazine, our 6th win in the last decade.
We realize people do not fit into neat boxes. We are looking for curious and empathetic individuals who are committed to developing themselves and learning new skills, and we are ready to help you do that. We cannot complete our mission without building a diverse and inclusive team. We hire the best people based on an evaluation of their potential and support them throughout their time at Twisters. Come join us!
About the Role
Twisers is looking for a Marketing Intern who is dynamic, creative, analytical, and has a passion for data-driven initiatives. This individual will be responsible to gather/analyze customer data and intent data to improve our customer insights, build customer/segment/industry profiles, and assist our marketing agency deliver killer marketing campaigns that help build the Twisters brand further.
You will help Twisters expand its marketing reach as it embarks on new initiatives such as email and text marketing, social media marketing, online ordering and local community projects. The key is to drive more traffic to our social media and web channels while driving growth to our online ordering channel. You have a natural inclination to measure the effectiveness of marketing activities, identify gaps, and the ability to think strategically and orchestrate many moving parts. You have exceptional project management skills.
Responsibilities
Work with team members to refine account segmentation, research customers, develop customer insights, and update account records.
Work with cross-functional team members (Design, Marketing, Product) to execute campaigns: define campaign objectives, identify target customers, select campaign assets, create landing pages, and select outbound channels.
Support campaign execution and marketing operations across Marketo, Bizible, and Salesforce, including data hygiene.
Manage campaigns timeline, ROI, and data-driven improvements through optimization.
Communicate campaign results to key stakeholders.
- Represent brand at various social and networking events in town.
Requirements
Current university student (Junior/senior) or recent graduate with a BA/BS in Marketing, Business, Economics, or other quantitative field
Analytically inclined, exceptional organizational skills, with rigorous attention to detail
Ability to work effectively in a fast-paced and ever-changing environment with tight deadlines
Self starter; ability to work remotely and responsibly
Excellent written and stellar presentation skills
Extreme curiosity
Bonus points
Able to deploy new software tools such as Slack, Trello, or equivelants to drive cross functional communication.
Prior experience with Google Analytics.
Job Types: Part-time, Temporary, Internship
Salary: $10.00 to $20.00 /hour
License:
Google Analytics (Preferred)
Work authorization:
Additional Compensation:
Benefits:
Health insurance
Dental insurance
Vision insurance
Signing bonus
Tuition reimbursement
Employment Length:
Internship Compensation:
Schedule:
Company's website:
Benefit Conditions:
Waiting period may apply
Only full-time employees eligible
Work Remotely: