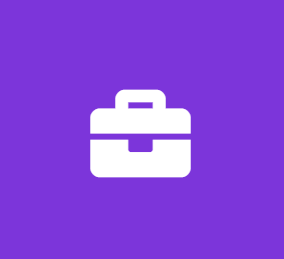 Internship for Full Stack Developer (Wordpress)
Builders Market
Software Engineer Internship
Position Description
Position Title: Full Stack Developer
Reports to: CEO
Location: Los Angeles, CA or Remote
THE COMPANY
Builders Market is tech startup that has developed a platform with the goal to transform the way home improvement and construction professionals connect with customers. Starting on a solid technology foundation in collaboration with USC's Blackstone Launchpad and Powered by Techstars, Builders Market has built tools that allows customers to post home improvement and construction projects that are instantaneously submitted to professionals for review, a user- submitted gallery of projects completed by professionals, and a business directory of professionals.
Builders Market is an equal opportunity employer.
RESPONSIBILITIES
We are seeking a computer programmer. Reporting to the CEO, you will lead the launch and growth of the tech startup.
Successful candidates will be adept at juggling multiple projects, will feel comfortable dealing with multiple stakeholders, will be able to think strategically while also being detailed oriented, and have an entrepreneurial spirit.
Developing front end website architecture.
Designing user interactions on web pages.
Developing back end website applications.
Creating servers and databases for functionality.
Ensuring cross-platform optimization for mobile phones.
Ensuring responsiveness of applications.
Working alongside graphic designers for web design features.
Seeing through a project from conception to finished product.
Designing and developing APIs.
Meeting both technical and consumer needs.
Staying abreast of developments in web applications and programming languages.
QUALIFICATIONS
Degree in Computer Science.
Strong organizational and project management skills.
Proficiency with fundamental front end languages such as HTML, CSS and JavaScript.
Familiarity with JavaScript frameworks such as Angular JS, React and Amber.
Proficiency with server side languages such as Python, Ruby, Java, PHP and .Net.
Familiarity with database technology such as MySQL, Oracle and MongoDB.
Excellent verbal communication skills.
Good problem solving skills.
Attention to detail.
COMPENSATION & BENEFITS
The goal is to launch the website in the next 1-2 months. Once we start generating revenue this can turn into a full-time paid position at market rate.
Job Type: Internship
Experience:
WordPress: 1 year (Preferred)
Work Location:
Benefits:
Internship Compensation:
This Company Describes Its Culture as:
Innovative -- innovative and risk-taking
Outcome-oriented -- results-focused with strong performance culture
Team-oriented -- cooperative and collaborative
Schedule:
Company's website:
https://buildersmarket.co