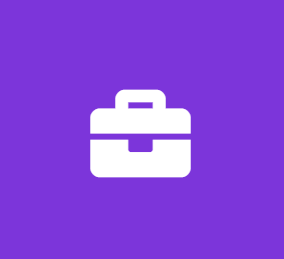 Jr .NET Developer
Advanced Systems Design
Software Engineer Internship
Advanced Systems Design is seeking a Jr .NET Developer for our client located in Montgomery, AL. This individual will be responsible for analyzing and evaluating existing applications, designing and developing new or enhanced applications and databases to support end-user needs.
Job Responsibilities:
Assess current management information systems for ability to meet project and user/program requirements.
Facilitates discussions between program staff and system vendor.
Makes recommendations for necessary software and workflow enhancements.
Enacts enhancements approved by program staff and IT Manager.
Designs computer programs for end users within the disease surveillance and newborn screening community.
Develops/modifies simple to complex SQL, computer programs, and operator instructions so that systems operate as defined within the specifications.
Configuring/updating/maintaining tables, queries, reports, letters, documents, data marts, and other parameters so that systems operate as defined within the specifications.
Testing computer programs, SQL, configurations, table changes, queries, reports, letters, data marts, and other parameters so that systems application(s) operate substantially error free.
Analyzes file structures, relationships and develop system designs.
Develops programs using C#, Oracle, HTML, and third party reporting tools.
Documentation of all programs.
Configures hardware and software with the vendor provided guidelines.
Analyzes the data stored in the databases and makes recommendations relating to performance and efficiency of stored data.
Database design and data modeling/optimization.
Programs routes within Rhapsody Electronic Data Interchange engine for parsing. processing, modifying and storing appropriate message data.
Programs TSQL stored procedures, triggers, and user defined functions.
Skills Required:
Knowledge of the organization, functions, responsibilities and procedures of the Alabama Department of Public Health.
Knowledge of personal computer hardware and related equipment.
Ability to establish and maintain effective working relationships with public health managers, disease surveillance staff and newborn screening staff as well as other public health trading partners.
Knowledge in the .NET Framework using C# and ASP.NET.
Knowledge of Oracle 12c or higher in a production setting with tables of over 1 million records in size.
Experience with TSQL, stored procedures and triggers.
Knowledge of a Windows environment and operating system, Windows 2012 R2 Server and Windows 10.
Excellent communication skills, both oral and written.
Ability to work independently, under pressure and self-motivated.
Skills Preferred:
Experience with Rhapsody Integration Engine v.6.2.3 to include daily monitoring/maintenance of existing routes.
HL7
XML
Ability to learn quickly and perform assigned tasks in a professional and timely manner.
Experience Required:
Any combination of training and experience equivalent to: Graduation from an accredited two year college or university with major course work in computer science, engineering, or closely related field,
Minimum of two years of programming experience using the following languages/tools: C#; SQL; JavaScript; Microsoft Visual Studio; Microsoft Reporting Services.
Experience or a working knowledge of the following technologies is recommended: Rhapsody Integration Engines, web services, Windows Communication Foundation (WCF); any source control tool.
Education Required:
Graduation from an accredited two year college or university with major course work in computer science, engineering, or closely related field, with a minimum of two years of programming experience using the following languages/tools: C#; SQL; JavaScript; Microsoft Visual Studio; Microsoft Reporting Services.
Advanced Systems Design, Inc. is:
A leading Information Technology provider for Federal, State & Local government agencies.
A certified minority-owned small business government contractor with capabilities related to Public Health IT, Criminal Justice, Transportation and Defense.
A certified service-disabled veteran-owned company with a proud 37+ year track record of providing successful innovative solutions for our government customers.
A drug-free workplace in accordance with the Drug Free Workplace Act of 1988. Applicants who have a signed offer of employment or contractor agreement are subject to:

the pre-employment testing protocol:

background investigation
drug screening

pre-employment consequences portion of the ASD Drug-Free Workplace Policy
Our Employees:
Are actively working on next-generation technology projects with the U.S. Department of Veterans Affairs, and a wide array of Federal, State and Local agencies throughout the United States
Are eligible for wide-ranging benefits and perks, including but not limited to:

Comprehensive Health Insurance with PPO and HDHP/HSA options
Dental Insurance
Vision Insurance
Short/Long-Term Disability
Group Life Insurance - Company Paid
Voluntary Life Insurance
401(k) Plan with Employer Match
Paid Time Off (Vacation/Sick)
Holiday Pay - Company Paid Federal Holidays
Tuition Assistance
Professional Certification Incentive Plan
Employee Referral Plan
Technology Exposure
For additional information regarding Advanced Systems Design, please check out our website at: www.asd-web.com
LCyPpq4bFf