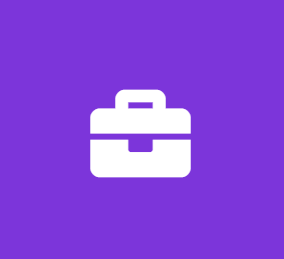 Business Development / Communications Summer Intern
Dynamic Integrated Services
Marketing Internship
DIS is a proud Service-Disabled Veteran-Owned Small Business based in the Washington, D.C. Metropolitan area providing management consulting services to the Federal Government and organizations supporting federal agencies. With many years of public sector expertise, DIS offers client services and support in the areas of Strategic Communications and Integrated Marketing, Information Technology, and Enterprise Optimization.
Dynamic Integrated Services (DIS) is seeking an intern to join our growing practice in support of internal operations activities. The candidate's primary responsibility would be to support internal programs that advance the business development and process improvement initiatives of the company. This includes advancement of a proposal library that entails research, harvesting proposal assets, and detailed organization of the materials in a logical easy-to-find and use taxonomy. Similarly, this candidate may support continued efforts in support of the process asset library in support of DIS' pursuit of ISO 9001:2015 accreditation.
While not a certainty given the current COVID-19 pandemic, the successful candidate may have the opportunity to support our growing Strategic Communication and Integrated Marketing (SCIM) team. SCIM team members work to build strategic partnerships, develop and disseminate communication plans, and utilize both traditional and nontraditional social marketing and communication strategies. The candidate's primary responsibility would be to support the SCIM team by performing research, producing written marketing materials, and studying outreach and engagement methods across various platforms, including social media.
Duties:
Conduct research and communications across the organization to harvest assets and ensure completeness and accuracy; conduct follow-up and provide edits for review by originator
Organize assets in a proposal library with consistent naming conventions, keyword tags and precedence ordering as needed
Develop a staging area and review process for duplicative, un-named, or other assets that will be made available for supervisor's review and possible removal after an agreed-upon aging period
Ideally available for ~20-30 hours per week during Summer 2020.
Optional Duties:
Develop written marketing materials and provide copy-editing support
Conduct research on potential new business opportunities
Research and develop media and outreach lists
Write content for the internal website and social media sites
Support communication and research activities such as communication planning, material development, survey development, focus groups and interviews, partnership development, outreach, website management, and/or social media engagement
Generate creative and original ideas for reaching and engaging target audiences and communicating key messages
Skills and Qualifications:
Excellent organizational skills
Strong attention to detail
Ability to work in team setting or independently
Strong ability to multi-task (must be able to deliver on multiple projects/priorities at once)
Strong work ethic
Strong interpersonal skills
Excellent writing and copy-editing skills
Fundamental knowledge of basic communication/marketing best practices
Experience with traditional and nontraditional social marketing and communication strategies, including Web 2.0 and social media
Experience with Microsoft Office programs
Strong oral and presentation skills
Preference will be given to qualified Veteran candidates
Education and Experience:
Working toward a degree in business, communication, marketing, public relations, or a related field.
Prefer experience and/or interest in planning, developing, and implementing marketing/public relations activities, including developing communication plans, strategies, messages, and tactics as part of outreach or education campaigns.
At DIS, we are team oriented, continuous learners, hard-working, creative thinkers, and most of all'kind people. We're a different kind of company with a truly unique culture, one that values our employees and shares a passion for serving our clients. If that sounds like you too, then we'd really like to meet you.
-
Dynamic Integrated Services is an Equal Opportunity Employer and considers applicants for all positions without regard to race, color, creed, religion, ancestry, national origin, age, gender/sex, marital status, sexual orientation, physical or mental disability, military/veteran status, citizenship status, the basis of genetic information or any other group protected by Federal or State law or local ordinance. People with disabilities who need a reasonable accommodation to apply or compete for employment may request such accommodation(s).