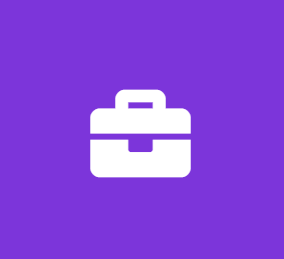 1st Licensed Consumption Lounge Internship - Website Developer/Designer
The Coffee Joint
Software Engineer Internship
1st Licensed Cannabis Social Consumption Club seeking motivated individuals with passion for cannabis and great customer service. The successful individual will have an outgoing/friendly personality, cannabis consumption knowledge, be self-motivated and goal oriented, have great customer service, sales, and computer skills.
Requirements
Experience in website development (HTML, PhP) and website design is preferred; Elementor, WooCommerce, Shopify
Experience building and implementing Search Engine Marketing (SEM), Search Engine Optimization (SEO) strategies
Proficient experience in marketing sales and graphic design is a plus
Must be able to handle mutiple projects at once
Must be able to provide tracked and proven results
MED Badge is not required-however it is a plus
Please reply with resume and portfolio.
About us
The Coffee Joint is the 1st Licensed Social Consumption Establishment. We offer a space for the public to consume their cannabis products in a relaxed environment. Our goal is to provide cannabis education and entertainment to all who enter. The Coffee Joint is constantly working to reduce the stigma that comes with cannabis and educating people about all the amazing medicinal properties this plant can offer! If you have a passion for holistic health and alternative medicine this is a great opportunity for you! Students welcome! We offer the opportunity to enhance and grow with the company. Please reply with resume and portfolio.
Job Types: Full-time, Part-time, Internship
Salary: $12.00 /hour
Experience:
relevant: 1 year (Required)
Additional Compensation:
Work Location: