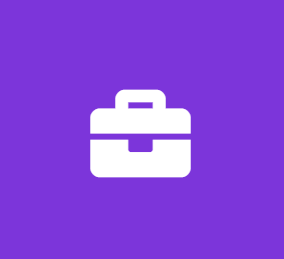 Marketing Intern
Baseline Engineering Corporation
Marketing Internship
ATTENTION: Please submit a resume AND COVER LETTER
Position Title: Marketing Intern
Reports To: Marketing Manager
FLSA Status: Part-time, Non- exempt
Department: Marketing
Pay Range: $14.00-$16.00/hour (based on experience)
Division: Office Location: Golden, CO
Baseline Engineering Corporation, an engineering, planning, and surveying firm located in Golden, is looking for a marketing intern who is interested in learning all aspects of the marketing field. The intern who fills this position will work under the marketing manager and should expect to be treated as a full member of the marketing team. He or she will leave the program with valuable experience in marketing. Excellent communication skills and the ability to work in a fast-paced environment with multiple projects are essential. This is not an engineering position, engineering applicants will not be considered.
General Summary: A marketing intern will to support the marketing manager's needs. This includes writing website content, social media postings, creating and editing proposals, assisting with events, and any other supporting duties as necessary.
Essential Functions:
Write/research website content and other marketing materials as needed
Create postings to social media accounts
Interview, write, research, and edit project and resume content for proposals
Assist with proposals and print production
Assist with events
Assist with public information projects
Maintain/inventory marketing materials and branded giveaways
Job Qualifications:
Must understand general marketing principles, branding, and sales/marketing material development
Must possess excellent written and oral communication skills
Attention to detail
Ability to juggle multiple projects in a deadline-driven environment
Valid Driver's License
Ability to work in a fast-paced environment with multiple projects
Education or Formal Training:
Majoring in Journalism, Communications, Marketing, or a related field working toward a bachelor's degree.
Preferred Qualifications:
Proficiency in Microsoft Office and/or Adobe Creative Suite
Prefer a candidate that is currently a junior or senior in college.
Physical Demands:
The physical and mental demands described here are representative of those that must be met by an employee to successfully perform the essential functions of this job. Reasonable accommodations will be made to enable individuals with disabilities to perform the essential functions.
While performing the duties of this job, employees are regularly required to walk, stand or sit; talk or hear, both in person and by telephone; use hands to repetitively finger, handle, feel or operate standard computers and other field and office equipment; reach with hands and arms.
While working in the office: Typically sit at a desk or table; occasionally lift, carry, push, pull or otherwise move objects weighing up to 30 lbs. While performing the duties of this class, employees are regularly required to use written and oral communication skills; read and interpret data, information and documents; analyze and solve problems; use math and mathematical reasoning; observe and interpret situations; learn and apply new information or new skills; perform highly detailed work on multiple concurrent tasks; and interact with staff and other organizations and supervisors, co-workers, inspectors and employees in other departments and others encountered in the course of work.
ATTENTION: Please submit a resume AND COVER LETTER
Job Type: Internship
Salary: $14.00 to $16.00 /hour
Experience:
marketing college classes: 1 year (Required)
web design: 1 year (Preferred)
marketing: 1 year (Preferred)
Additional Compensation:
Work Location:
Benefits:
Internship Compensation:
Schedule:
Company's website:
Company's Facebook page:
https://www.facebook.com/Baseline-Corporation-115977891823194/
Work Remotely:
Temporarily due to COVID-19