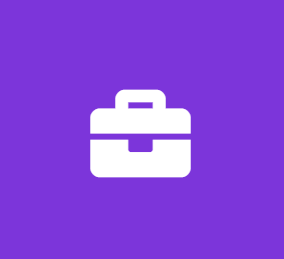 Cyber Security Intern
Airbus Defense and Space
Software Engineer Internship
Position Summary: The Cyber Security Intern is responsible for assisting the CISO with many components of the Airbus U.S Space and Defense Cyber Security program.
Primary Responsibilities:
90%
Review and update documentation for policies, procedures, standards and guidelines.
Research and evaluate Cyber security applications, and services for use by Airbus U.S Space and Defense.
Provide a matrix when possible, detailing features within each different application or service.
Assistance with the deployment and upkeep of the Cyber Security department's website content.
Provide first level compliance monitoring and investigations.
Assist with forensics analysis and fact gathering.
Assist with vulnerability assessments and penetration testing for specific applications, services, networks and servers as required.
Assist with applications/tools including but not limited to SIEM, IPS, Netflow, e-mail gateway protection, and DLP tools.
Perform compliance audits against institutionally accepted security controls.
Record and track IT security incidents, including but not limited to copyright violations, compromised accounts, e-mail threats, and abuse reports from various sources.
Additional Responsibilities:
Other duties as assigned: 10%
Qualified Experience / Skills / Training:

Education:
Currently enrolled in or having received an undergraduate degree from an accredited college/university majoring in computer science, technology, engineering or related field.
Possess an overall cumulative GPA of 3.0/4.0 or higher
Knowledge, Skills, Demonstrated Capabilities:
Prior internship or related experience.
Basic data entry or word processing skills required. MS Office experience.
Demonstrate high level of accuracy of work.
Must be dependable with attendance and follow instructions and directions accurately.
Strong organizational skills to prioritize and plan work activities.
Exhibit flexible attitude and approach to assignments.
Communication Skills (Spoken, Written, Influencing, Proficiency in Other Languages):
Demonstrated strong and effective verbal, written, and interpersonal communication skills
Travel:
Eligibility:
US citizenship is required
Clearance:
Organizational information:
Direct Reports: Exempt: 0
Non-exempt: 0
Nature of Contacts:
Moderate Communication on a daily basis with internal and external parties.
Equal Opportunity: Airbus is committed to creating a diverse environment and is proud to be an equal opportunity employer. All qualified applicants will receive consideration for employment without regard to race, color, religion, gender, gender identity or expression, sexual orientation, national origin, genetics, disability, age, or veteran status. Airbus is also committed to compliance with all fair employment practices regarding citizenship and immigration status.
As a leader in our field, Airbus provides relocation assistance for qualified positions and a comprehensive compensation and benefits package.
As a matter of policy, Airbus does not sponsor visas for US positions unless specified. Only applicants with current work authorization will be considered.
Airbus does not offer tenured or guaranteed employment. Employment with Airbus is at will, meaning either the company or the employee can terminate the employment relationship at any time, with or without cause, with or without notice.