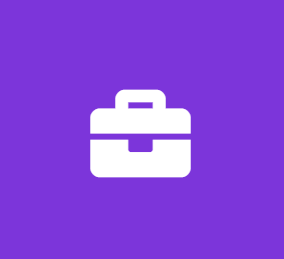 Marketing Intern
Flux Power, Inc
Marketing Internship
FLUX POWER, INC.
Flux Power develops advanced lithium-ion batteries for industrial uses. Flux Power solutions utilize its proprietary battery management system (BMS) and in-house engineering and product design. Flux Power batteries deliver improved performance, extended cycle life and lower total cost of ownership than legacy lead-acid solutions. Flux Power sells primarily to lift equipment OEM's, their dealers and battery distributors. Current products include advanced battery packs for motive power in the lift equipment and airport ground support equipment markets.
Job Summary:
We are looking for an energetic and driven team player that is passionate about marketing. Throughout this internship, you will be working closely with our marketing director, external teams, and leaders who will provide you with the training and tools to succeed. We are seeking a responsible, dedicated, career-minded professional interested in learning.
Essential Duties and Responsibilities:
· You will work on presentations, market intelligence, content generation, and special projects
· Excellent knowledge of MS Office
· Familiarity with marketing software and online applications
· Inquisitive and creative
· Able to take direction and work with a team
· Good communication skills (written and oral)
Required Education and Skills:
· Enrolled in their junior or senior year or recent graduate with a degree or course concentration in Marketing, Communications, Business, or a similar program
· Excel and PowerPoint are a must
· Good attendance
Other Duties
Please note this job description is not designed to cover or contain a comprehensive listing of activities, duties or responsibilities that are required of the employee for this job. Duties, responsibilities and activities may change at any time with or without notice.
Benefits
· none
Please review our career page at https://www.fluxpower.com/flux-careers
***Flux Power is proud to be an equal opportunity employer committed to providing employment opportunities (EEO) to all employees and applicants for employment without regard to race, color, religion, sex, national origin, age or disability, or any other class protected by Federal, State or local laws. Flux Power complies with all employment eligibility verification requirements of the Immigration and Nationality Act and all must have the authorization to work in the US.
Job Type: Internship
Salary: $17.00 /hour
Experience:
marketing college classes: 1 year (Preferred)
selling clothing: 1 year (Preferred)
sales: 1 year (Preferred)
web design: 1 year (Preferred)
marketing: 1 year (Preferred)
Work Location:
Benefits:
Schedule:
Work Remotely: