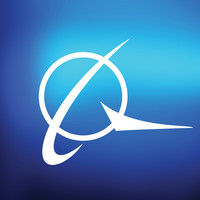 F-15 International Vehicle Simulation Entry Level Software Engineer
BOEING
Software Engineer Internship
F-15 International Trainers has an opening for a entry level software engineer. This is an excellent opportunity to work with F-15 Aircrew devices used to train pilots how to fly and operate the various F-15 systems. The software team functions as a large scale Agile Team and is responsible for developing the aircraft simulation and system software for F-15 International customers, including Singapore, Korea, Saudi Arabia & Qatar. This development includes incorporating the newest F-15 aircraft technologies into high-fidelity integrated simulators to support international customer's Aircrew Training needs. The job covers the complete software development life cycle from requirements analysis through integration, test and sell-off to the customer.

At Boeing, we are all innovators on a mission to connect, protect, explore and inspire. From the sea bed to outer space, you'll learn and grow, contributing to work that shapes the world. Find your future with us.

BASIC REQUIRED QUALIFICATIONS:
This position requires the ability to obtain an interim security clearance PRE-START and final clearance POST-START, therefore, you must be a US Citizen to qualify.
BS in Computer Engineering, Electrical Engineering, Computer Science, Mathematics, Physics or higher required.
The Boeing Agile Software Process (BASP) will be utilized, so experience with BASP or other Agile implementations is desirable.
Knowledge of C++ and Object Oriented Methodologies is required. Knowledge or experience with Ada, C, and/or FORTRAN a plus. Linux knowledge a plus.

RELOCATION:
This position offers relocation based on candidate eligibility.

TRAVEL:
Occasional travel (10%) may be required in support of the program and customer.

SECURITY CLEARANCE:
This position requires the ability to obtain a prestart Interim US Security Clearance for which the US Government requires US Citizenship.

DRUG FREE WORKPLACE:
Boeing is a Drug Free Workplace where post offer applicants and employees are subject to testing for marijuana, cocaine, opioids, amphetamines, PCP, and alcohol when criteria is met as outlined in our policies .