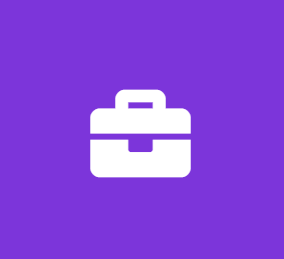 VueJS Developer Internship
Quantibly
Software Engineer Internship
We are a small but fast-growing tech company based in NY, and we are looking for Django developer interns for our social sector data solution, Quantibly.com.
Experience with Vue.js, Vue Router, and Vuex
Experience with Sass, Less and/or CSS Modules
Must have good experience in ES6 & can build things from the ground up.
Ability to build and improve a REST/JSON API client
Ability to debug API responses
Write high-performance, reusable code for UI components
Experience with testing frameworks/ unit testing.
Comfortable with project management tools like Jira, Trello, and code version controlling with bitbucket & GitLab.
Must be able to work on GMT+6 hours when needed.
*
Nice to have
Experience working remotely
Familiar/involved with open source projects
Experience with a continuous integration and deployment (CI/CD) environment
Familiarity with a backend language/framework (e.g. Node, Django, laravell)
*
*
Personal
Fluent in English, written and spoken
*
*
Quantibly is an equal opportunity employer and does not discriminate on the basis of race, creed, color, national origin, sex, age, disability, marital status, sexual orientation, religion, military status, citizenship or any other basis protected by law. Quantibly prohibits and will not tolerate any such discrimination or harassment.
*
*
Women and Minorities are strongly encouraged to apply.
*
Job Type: Internship
Salary: $1.00 to $2.00 /hour
Experience:
REST/JSON API: 1 year (Preferred)
VueJS: 1 year (Preferred)
VueRouter: 1 year (Preferred)
Vuex: 1 year (Preferred)
Additional Compensation:
Work Location:
Benefits:
Work from home
Flexible schedule
Professional development assistance
Internship Compensation:
Schedule:
Monday to Friday
Night shift
Company's website:
Company's Facebook page: