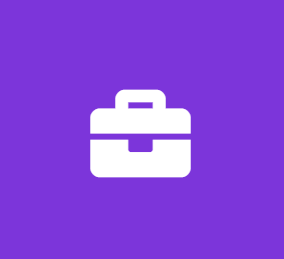 iOS Software Engineer Intern
Camo Platforms
Software Engineer Internship
We are looking for an iOS developer who possesses a passion for pushing mobile technologies to the limits and will work with our team of talented engineers to design and build the next generation of our mobile applications.
If you are looking for an opportunity to solve deep technical problems and build innovative solutions in a fast-paced environment working with smart, passionate colleagues, this might be the role for you.
Camo Platforms builds mobile applications that have artificial intelligence as the architecture not just a feature. Our clients include the US military, first responders, law enforcement, financial services and academia. We have an opportunity to build software that rapidly scales across industries, leads the industry through innovation, and delights millions of application users nationwide.
As a Software Development Engineer (SDE), you will develop a deep understanding of our business, work closely with development teams, and own the architecture and end-to-end delivery of software components. Senior Development Engineers provide technical leadership at Camo Platforms. They help establish technical standards and drive Camo Platforms' overall technical architecture, engineering practices, and methodologies. They work on our hard problems, building high quality, architecturally sound systems that are aligned with our business needs. They think holistically when building systems, ensuring Camo Platforms builds high performing, scalable systems that work well together. Senior engineers are pragmatic visionaries who can translate business needs into workable technology solutions. Their expertise is deep and broad. They are hands-on, producing both detailed technical work, and high-level architectural designs.
Responsibilities
Design and build advanced applications for the iOS platform
Collaborate with cross-functional teams to define, design, and ship new features.
Unit-test code for robustness, including edge cases, usability, and general reliability.
Work on bug fixing and improving application performance.
Continuously discover, evaluate, and implement new technologies to maximize development efficiency.
Skills
BS/MS degree in Computer Science, Engineering or a related subject
Proven working experience in software development
Working experience in iOS development
Have published one or more iOS apps in the app store
A deep familiarity with Objective-C and Cocoa Touch
Experience working with iOS frameworks such as Core Data, Core Animation, Core Graphics and Core Text
Experience with third-party libraries and APIs
Working knowledge of the general mobile landscape, architectures, trends, and emerging technologies
Solid understanding of the full mobile development life cycle
Job Types: Full-time, Internship
Salary: $4,000.00 to $5,000.00 /month
Experience:
objective-c: 1 year (Preferred)
ios / objective-c: 1 year (Preferred)
ios development: 1 year (Preferred)
obdii interaction with vehicle ecus: 1 year (Preferred)
ios: 1 year (Preferred)
Benefits:
Work from home
Flexible schedule
Professional development assistance
This Job Is Ideal for Someone Who Is:
Dependable -- more reliable than spontaneous
Adaptable/flexible -- enjoys doing work that requires frequent shifts in direction
Detail-oriented -- would rather focus on the details of work than the bigger picture
Innovative -- prefers working in unconventional ways or on tasks that require creativity
Schedule:
Company's website: