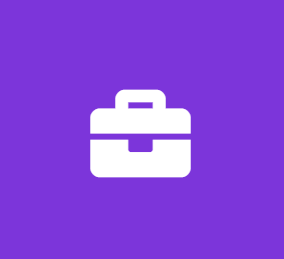 Django Developer Internship
Quantibly
Software Engineer Internship
We are a small but fast-growing tech company based in NY, and we are looking for Django developer interns for our social sector data solution, Quantibly.com.
You will be reporting directly to the Head of Engineering/Co-Founder as well as the CTO.
Requirements:
Experienced in Python, with knowledge of at least one Python web framework such as Django, Flask, etc depending on your technology stack.
Familiarity with some ORM (Object Relational Mapper) libraries
Strong understanding of OOP ( Object Oriented Programming).
Able to integrate multiple data sources and databases into one system.
Understanding of the threading limitations of Python, and multi-process architecture.
Understanding of accessibility and security compliance.
Knowledge of user authentication and authorization.
Understanding of fundamental design principles behind a scalable application.
Able to create database schemas that represent and support business processes.
Strong unit test and debugging skills.
Comfortable with project management tools like Jira, Trello, and code version controlling with bitbucket & GitLab
Must be able to work on GMT+6 hours when needed.
Nice to have
Experience working remotely
Familiar/involved with open source projects
Experience with a continuous integration and deployment (CI/CD) environment
Familiarity with a backend language/framework (e.g. Node, Django, laravell)
*
Personal
Fluent in English, written and spoken
*
*
Quantibly is an equal opportunity employer and does not discriminate on the basis of race, creed, color, national origin, sex, age, disability, marital status, sexual orientation, religion, military status, citizenship or any other basis protected by law. Quantibly prohibits and will not tolerate any such discrimination or harassment.
*
*
Women and Minorities are strongly encouraged to apply.
*
Job Type: Internship
Salary: $1.00 to $2.00 /hour
Experience:
software development: 1 year (Preferred)
javascript: 1 year (Preferred)
sql: 1 year (Preferred)
training working with individuals with disabilities: 1 year (Preferred)
Education:
High school or equivalent (Preferred)
Additional Compensation:
Work Location:
Benefits:
Work from home
Flexible schedule
Professional development assistance
Internship Compensation:
Schedule:
Monday to Friday
Night shift
Company's website:
Company's Facebook page:
https://www.facebook.com/quantibly