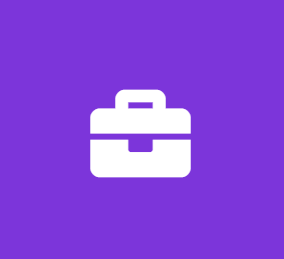 Interns- Business, Finance, Accounting, Purchasing, Marketing
VIPNCCC
Marketing Internship
Seeking Current Business Students or 2020 College Graduates- Business, Finance, Economics, HR, Public Relations, Marketing or Related Major
(all degree/certification levels)
Work on 5-6 federal projects to support leadership.
Expenses covered for any travel and lodging.
Healthcare coverage provided. Tuition repayment assistance. Stipend Provided.
The successful candidate will demonstrate: teamwork capabilities, excellent inter-personal skills and decision-making abilities, strong communication, organizational and documentation skills and the ability to handle multiple assignments and meeting established deadline.
Build your employment portfolio with relevant experience, gain new skills and leadership experience, replace traditional student jobs like waiting tables, sandwich artist, cashier, food delivery driver and retail work on your resume- and really impress the next person who interviews you.
Multiple Areas of Focus:
Accounting/Economics/Finance
Business Administration (Contracting/Procurement, Management, Project Management)
Human Resources/Human Resources Development
Information Technology/Computer Science/Information Systems
Graphic Design/Web Development
Data Sciences
Public Administration/Government
Communications/Marketing
Economics/Budget Management
Industrial/Organizational Psychology
Organizational Behavior
Job Types: Full-time, Internship
Additional Compensation:
Work Location:
Benefits:
Health insurance
Dental insurance
Professional development assistance
Tuition reimbursement
Other
This Job Is:
Open to applicants under 18 years old, provided it is legally allowed for the job and location
Open to applicants who do not have a high school diploma/GED
A good job for someone just entering the workforce or returning to the workforce with limited experience and education
Open to applicants who do not have a college diploma
Schedule:
Work Remotely:
Temporarily due to COVID-19