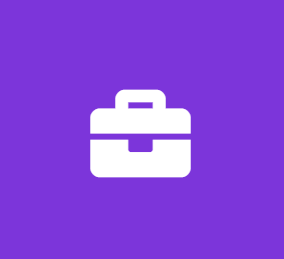 2020 MBA Summer Internship - Product Mgr, Supply Chain Tech
Walmart eCommerce
Business Internship
Position Description
Please add text
Minimum Qualifications
Please add text
Additional Preferred Qualifications
Please add text
Company Summary
The Walmart eCommerce team is rapidly innovating to evolve and define the future state of shopping. As the world's largest retailer, we are on a mission to help people save money and live better. With the help of some of the brightest minds in technology, merchandising, marketing, supply chain, talent and more, we are reimagining the intersection of digital and physical shopping to help achieve that mission.
Position Summary
Position/Project Summary :
Our team is building Walmart's next gen supply chain to ensure that online customers receive their products when and where they want them. When our unmatched assets in retail are combined with our commitment to building best-in-class e-commerce capabilities, we're positioned to serve customers in ways no one else can.
We are a highly motivated group of big data geeks, data scientists, and application engineers that work together to fulfill hundreds of millions of orders and ensure that customers are delighted.
Position Description :
We are looking for a Product Manager with eCommerce or related industry experience owning and driving end-to-end product requirements across multiple technology teams. You will lead, drive consensus and deliver in a matrix organization with multiple stakeholders. You are metrics driven, can draw insights from large data sets to iterate over product quickly. You prioritize well, communicate clearly and understand how to drive a high level of focus and excellence with a strong, talented team.
Minimum Qualifications :
Currently enrolled in the first year of an MBA fulltime program with concentration in technology and supply chain
3-5 years of experience in retail/eCommerce area
Experience in designing and launching payment systems for mobile products.
Proven track record of delivering results in a fast-paced, ambiguous environment.