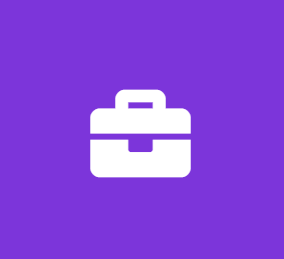 Pathways Recent Graduates User Analyst (Systems Analysis)
US Other Agencies and Independent Organizations
Analyst Full Time
Duties

Summary

This position is located in the Railroad Retirement Board's Office of Policy and Systems. The incumbent will be responsible for developing specifications necessary to implement new and existing automation initiatives based on general plans.

This job announcement may be used to fill one or more vacancies.

WHERE CAN I FIND OUT MORE ABOUT THE PATHWAYS PROGRAMS? For additional information regarding the Pathways Program, please refer to the following website: Students & Recent Graduates

Responsibilities

The RRB Recent Graduates Program affords developmental experiences in the Federal Government intended to promote possible careers in the civil service to individuals who have recently graduated from qualifying educational institutions or programs. Successful applicants are placed in a dynamic, one-year developmental program with the potential to lead to a civil service career in the Federal Government. Following the completion of program requirements, selectees may be considered for non-competitive conversion to a career-conditional or term appointment. All conversion requirements will be identified in the Participant Agreement. Program requirements include but are not limited to:

Successful completion of at least 1-year of continuous service
Completion of at least 40 hours of interactive training
Demonstration of successful job performance
Meet the qualification standards for the position to which the Recent Graduate may be converted
Conversion to the competitive service is not implied nor guaranteed.

If you are converted to a permanent position after completion of the program, you will be placed into a ladder GS-9/11/12 position.

As a Pathways Recent Graduates User Analyst (Systems Analysis), you will:

Analyze automation plans, legislation, policy statements, and operating procedures to develop system requirements in terms of objectives, functions to be served, and management expectations
Develop system specifications for modifications to existing systems (mainframe or microcomputer applications) based on technical knowledge, pertinent legislation, regulations, policies, and program requirements
Conduct studies and evaluate the potential impact of new or proposed legislation on existing systems
Participate in database design and maintenance
Conduct acceptance testing to evaluate the effectiveness of changes or new systems
Serve as project team or focus group team member or representative
Coordinate information technology changes with the Office of Programs, claims examiners, the Bureau of Information Services and other agencies
Coordinate with appropriate personnel regarding computer security, vulnerability assessment controls, and
other special responsibilities

Travel Required

Not required

Job family (Series)

0301 Miscellaneous Administration And Program

Requirements

Requirements

Conditions of Employment

Must be a U.S. Citizen
Males born after 12/31/59 must be registered for Selective Service
Suitable for Federal employment, determined by a background investigation
May be required to successfully complete a trial period
Complete the initial online assessment and USAHIRE Assessment, if required
All selectees must sign a Pathways Participant Agreement.
The incumbent will be eligible for telework upon completion of training.

Qualifications

Minimum Qualifications for GS-07 level:

A. Superior Academic Achievement: Completion of a 4-year course of study leading to a bachelor's degree in any field of study with either (1) a grade point average (GPA) of 3.0 based on a 4.0 scale; (2) a 3.5 GPA based on a 4.0 scale for all required courses completed in a qualifying major field of study at either the time of application or during the last two years of your undergraduate curriculum; (3) class standing of upper third of the graduating class in the college, university, or a major subdivision of the college; or, (4) membership in a National Scholastic Honor Society certified by the Association of College Honor Societies, excluding freshman honor societies;

OR

B. One full year of graduate level education in an accredited or pre-accredited college or university in one of the

following related fields: Business Analytics, Communications, Computer Science, English, or Journalism. The education must demonstrate the knowledge, skills, and abilities necessary to do the work;

OR

C. One year of specialized experience equivalent to the GS-05 grade level in the Federal service, that demonstrates the ability to analyze and evaluate processes and business functions to improve automated systems;

OR

D. A combination of education and experience as listed above.

In addition to the above, you must have, within the previous 2 years*, completed all educational requirements for a qualifying associates, bachelors, masters, professional, doctorate, vocational or technical degree or certificate from a qualifying institution. Education requirements must be met by 6/15/2020.

Veterans who, due to a military service obligation, were precluded from applying to a Recent Graduates Program during any portion of the 2 year eligibility period may have their eligibility period extended so that they receive the full 2 years of eligibility. The remaining 2-year eligibility period will begin upon his or her release or discharge from active duty. The veteran's eligibility period may not extend beyond 6 years from the date of completion of all requirements of an academic course of study.

Experience refers to paid and unpaid experience, including volunteer work done through National Service programs (e.g., Peace Corps, AmeriCorps) and other organizations (e.g., professional, philanthropic, religious, spiritual, community, student, social). Volunteer work helps build critical competencies, knowledge, and skills and can provide valuable training and experience that translates directly to paid employment. You will receive credit for all qualifying experience, including volunteer experience.

Education

ARE YOU USING YOUR EDUCATION TO QUALIFY?
You MUST provide transcripts or other documentation to support your educational claims.
Official or unofficial transcripts are acceptable. All materials must be submitted by the closing date of the announcement. Official transcripts will be required if selected.
PASS/FAIL COURSES:
If more than 10 percent of your undergraduate course work (credit hours) was taken on a pass/fail basis, your claim of superior academic achievement must be based upon class standing or membership in an honor society.
GRADUATE EDUCATION:
One academic year of graduate education is considered to be the number of credits hours that your graduate school has determined to represent one academic year of full-time study. Such study may have been performed on a full-time or part-time basis. If you cannot obtain your graduate school's definition of one year of graduate study, 18 semester hours (or 27 quarter hours) should be considered as satisfying the requirement for one year of full-time graduate study.
FOREIGN EDUCATION:
If you are using education completed in foreign colleges or universities to meet the qualification requirements, you must show that the education credentials have been evaluated by a private organization that specializes in interpretation of foreign education programs and such education has been deemed equivalent to that gained in an accredited U.S. education program; or full credit has been given for the courses at a U.S. accredited college or university. For further information, click here.

Additional information

Reasonable Accommodation Requests: If you believe you have a disability (i.e., physical or mental), covered by the Rehabilitation Act of 1973 as amended and Americans with Disabilities Act 1990 as amended, that would interfere with completing the USA Hire Competency Based Assessments, you will be granted the opportunity to request a reasonable accommodation in your online application. Requests for Reasonable Accommodations for the USA Hire Competency Based Assessments and appropriate supporting documentation for Reasonable Accommodation must be received prior to starting the USA Hire Competency Based Assessments. Decisions on requests for Reasonable Accommodations are made on a case-by-case basis. If you meet the minimum qualifications of the position, after notification of the adjudication of your request, you will receive an email invitation to complete the USA Hire Competency Based Assessments. You must complete all assessments within 48 hours of receiving the URL to access the USA Hire Competency Based Assessments, if you received the link after the close of the announcement. To determine if you need a Reasonable Accommodation, please review the Procedures for Requesting a Reasonable Accommodation for Online Assessments here: https://help.usastaffing.gov/Apply/index.php?title=Reasonable_Accommodations_for_USA_Hire

INTERAGENCY CAREER TRANSITION ASSISTANCE PLAN (ICTAP):

ICTAP provides eligible displaced Federal competitive service employees with selection priority for competitive service vacancies. You must be determined to be well-qualified for the vacancy to be eligible for special selection priority. After submission of an acceptable application which meets ICTAP eligibility, you will be determined to be well-qualified for a vacancy if your rating places you in the best qualified category.
ICTAP eligibles must submit proof of eligibility for special selection priority, such as: a separation notice; an agency certification that you cannot be placed after injury compensation has been terminated; an OPM notification that your disability annuity has been terminated; or a Military Department or National Guard Bureau notification that you are retired under 5 U.S.C. 8337(h) or 8456. You must also submit a Notice of Personnel Action (SF-50) notating your current position, grade level, and duty location, and a copy of your most recent Performance Rating. Click here for more information on ICTAP.

If you are a male applicant who was born after 12/31/59 you are required to register under the Military Selective Service Act; the Defense Authorization Act of 1986 requires that you be registered or you are not eligible for appointment in this agency.

How You Will Be Evaluated

You will be evaluated for this job based on how well you meet the qualifications above.

You will be evaluated based on how well you meet the qualifications listed in this vacancy announcement. Your qualifications will be evaluated based on your application materials (e.g., resume,supporting documents), the responses you provide on the application questionnaire, and the result of the online assessments required for this position. You will be assessed on the following competencies (knowledge, skills, abilities, and other characteristics):

Attention to Detail
Decision Making
Flexibility
Integrity/Honesty
Interpersonal Skills
Reading
Reasoning
Self-Management
Stress Tolerance

In order to be considered for this position, you must complete all required steps in the process. In addition to the application and application questionnaire, this position requires an online assessment. The online assessment measures critical general competencies required to perform the job.

Overstating your qualifications and/or experience in your application materials or application questionnaire may result in your removal from consideration. Cheating on the online assessment may also result in your removal from consideration.

Category rating procedures will be used to rank eligible candidates. Qualified candidates will be assigned to the following categories: Best Qualified, Qualified, and Minimally Qualified. Within each quality category, veterans' preference eligibles will receive selection priority over non-veterans.

The Category Rating Process does not add veterans' preference points or apply the rule of three but protects the rights of Veterans by placing them ahead of non-preference eligibles within each quality category. Veterans' preference eligibles who meet the minimum qualification requirements and who have a compensable service-connected disability of at least 10 percent will be listed in the highest quality category (except in the case of scientific or professional positions at the GS-09 level or higher).

Background checks and security clearance

Security clearance

Not Required

Required Documents

Required Documents

To apply for this position, you must provide a complete Application Package which includes:

Resume showing work schedule, hours worked per week, dates of employment and duties performed.
Transcripts: You must submit copies of your transcripts. Failure to do so will result in you being rated ineligible for this position. Original transcripts will be required if selected.
Veterans' Documentation: If you are a veteran, you must provide a copy of your Record of Military Service (DD-214), and proof of your veterans' preference, if applicable. Veterans with a service connected disability must also submit a completed claim form SF-15 (click here for form) along with the required proofs. Go to FedsHireVets-Veterans Preference for more information.
Interagency Career Transition Assistance Plan (ICTAP) documentation: If you are eligible under ICTAP, you must submit all required materials verifying your eligibility as listed in Other Information.
Reasonable Accommodation: If you are requesting a reasonable accommodation to the USA Hire Competency Based Assessments, submit documentation to support your request, including the Reasonable Accommodation Request Form found here: https://help.usastaffing.gov/Apply/index.php?title=Reasonable_Accommodations_for_USA_Hire

If you are relying on your education to meet qualification requirements:

Education must be accredited by an accrediting institution recognized by the U.S. Department of Education in order for it to be credited towards qualifications. Therefore, provide only the attendance and/or degrees from schools accredited by accrediting institutions recognized by the U.S. Department of Education.

Failure to provide all of the required information as stated in this vacancy announcement may result in an ineligible rating or may affect the overall rating.

Benefits

Benefits

A career with the U.S. Government provides employees with a comprehensive benefits package. As a federal employee, you and your family will have access to a range of benefits that are designed to make your federal career very rewarding. Learn more about federal benefits.

Review our benefits

Eligibility for benefits depends on the type of position you hold and whether your position is full-time, part-time, or intermittent. Contact the hiring agency for more information on the specific benefits offered.
Help
This job is open to
Recent graduates

Individuals who have graduated from an accredited educational institute or certificate program within the last 2 years or 6 years for Veterans.