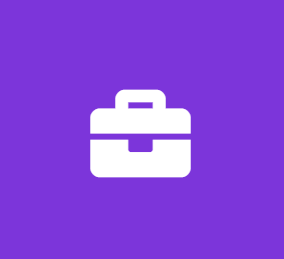 Social Media Intern
The KSM Group
Marketing Internship
Life of a Bombshell Cosmetics is seeking a part time Social Media Intern. The ideal applicant will possess strong knowledge of the digital media landscape, including various social media sites. The successful candidate will be responsible for posting content on social networks, engaging in online forums, creating email marketing campaigns, participating in online outreach and promotion, and more. Those looking to gain valuable online media experience with an established organization are encouraged to apply. Learn more about us at lifeofabombshell.com
Social Media Intern responsibilities
Develop weekly email promotions
Develop content calendars on a weekly and monthly basis
Monitor analytics to identify opportunities for growth
Work with management to create and implement campaigns
Create engaging social media content
Proactively identify social trending moments and platform behaviors that Life of a Bombshell Cosmetics can tap into and leverage in daily content creation/conversation.
Actively engage with Life of a Bombshell Cosmetics community and maintain a consistent level responsiveness through all social platforms.
Preferred Skills
Excellent oral and written communication skills
Experience with social media analytics, including Google Analytics and Facebook Insights
In-depth working knowledge of Facebook, Twitter, Instagram, YouTube, and Pinterest
Experience with Buffer, Mailerlite, Squarespace and Canva
Qualifications required:
Must have your own computer or laptop
Positive attitude and ability to work well with others and as a member of a team
Previous related work experience is a plus
Self motivator
Strong time management and organizational skills
Strong written communication skills
Attention to Detail
Hours and Location: This position requires 20 hours per month and can be done remotely. This is a paid position. The role will start in June 2020 and end in August 2020. The experience will last for 10 weeks.
More Information on the Company: Visit www.lifeofabombshell.com
Job Types: Part-time, Internship
Salary: $10.00 to $12.00 /hour
Work Location:
Benefits:
Work from home
Flexible schedule
Typical start time:
Typical end time:
Internship Compensation:
This Job Is Ideal for Someone Who Is:
Dependable -- more reliable than spontaneous
Detail-oriented -- would rather focus on the details of work than the bigger picture
Innovative -- prefers working in unconventional ways or on tasks that require creativity
This Company Describes Its Culture as:
Detail-oriented -- quality and precision-focused
Innovative -- innovative and risk-taking
Outcome-oriented -- results-focused with strong performance culture
This Job Is:
A "Fair Chance" job (you or the employer follow Fair Chance hiring practices when performing background checks - learn more at https://start.indeed.com/fair-chance)
A job for which all ages, including older job seekers, are encouraged to apply
Schedule:
Company's website:
Company's Facebook page:
facebook.com/lifeofabombshell
Work Remotely: