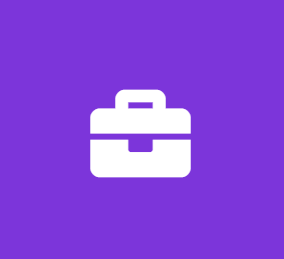 Software Engineering Intern (Summer 2020)
Uptake
Software Engineer Internship
Uptake is creating an 8 week, remote, virtual internship to support students who may have had their summer internship cancelled due to COVID-19. We are targeting a start date of May 25th, 2020.
-------------------------------------------------------------------------------------------------------------------------------------------------------------------------------------------------
What we do:
Uptake is a Chicago-based predictive analytics SaaS platform provider that empowers major industry leaders to optimize performance, reduce asset failures and enhance safety. At Uptake, we combine our strengths—machine learning, analytics, data visualization and software development—with the expertise of our industrial partners. The result is enormous savings in development time and resources for Uptake's partners and a proven industrial grade software platform that delivers value to partners and their end customers.
What you'll do:
As a Software Engineer Intern, you'll join a team of full-time engineers and quickly help build and expand a complex predictive analytics platform that is already changing the way large industrial companies manage their assets. Software Engineer Interns work with cutting-edge technologies in the fields of distributed systems, data ingestion and mapping, and machine learning, to name a few. Uptake interns are creative, self-driven and are always looking to innovate and improve, and we are committed to providing them with the necessary resources to take their skills to the next level in their time with us.
Responsibilities:
As a Software Engineer Intern, your responsibilities may include, but are not limited to, the following:
Create interactive visualization tools and dashboards
Contribute to a highly scalable framework for ingesting, transforming and enhancing data at web-scale
Support the development of a webservices based platform that can grow with the business
Implement machine learning models that enable customers to glean hidden insights from their data
Qualifications:
Pursuing a Bachelor's or Master's degree in computer science or related field
Experience with Java, Scala, C# or similar language
Experience with Javascript or similar front end scripting language
Understanding of object-oriented principles and design skills
Good programming and problem-solving skills
Strong passion for technology and building great systems
Excellent communication skills and the ability to work using Agile methodologies
Preferred skills:
These are skills that we value but are not required for this role:
Understanding of SQL and noSQL database technologies
Understanding of structure and usage of RESTful web services
Experience using Spring's open-source tools
Experience with Vue.js, Angular, React, Rx.js, Node.js or equivalent
Uptake welcomes and encourages applications from all individuals, without regard to any prohibited ground of discrimination, including from people with disabilities. Accommodations are available upon request for candidates taking part in all aspects of the selection process.
he selection process.