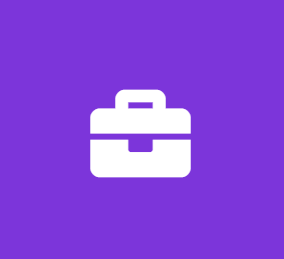 Software Engineer Summer Intern (JavaScript)
Backbar
Software Engineer Internship
About Backbar
Backbar is a software company that provides a platform for restaurants and bars to manage beverage inventory. Our web and mobile apps make it easy for operators to take inventory, manage costs, order new products, price menus, and track important data. Backbar launched in May of 2019 and is used by over 3,000 businesses in the U.S. and internationally.
The internship
We're looking for a summer intern to meaningfully contribute to our software platform by building critical features that will be used by tens of thousands of users. We need a smart, self-motivated intern who has experience with and is very proficient in JavaScript. It's a plus if you're interested in wine, beer, or liquor; or have experience in the hospitality industry.
With this internship, you'll get a chance to see what it's like to work at a small startup and get exposure to all aspects of the business as well as various technologies and development tools. We iterate quickly and you'll actually get to see the results of your work in a production environment.
What you'll do:
Work on our back-end web application using NodeJS and Express
Work on our front-end web application using VueJS
Build robust, secure, scalable, and appropriately tested features from end to end
Have an outsized impact on the company as an early employee
Our tech stack
Node, Express, Vue, Pug, React Native, MySQL, Ansible, AWS
What you'll need
A strong working knowledge of JavaScript with a big preference for prior work experience (internship, side-job or projects using JavaScript)
Experience with Node and/or Vue is a plus, but not required
Understanding of relational database technologies such as SQL
Experience with Git and version control
An interest in and passion for our product
One last thing
This is a small team environment where you'll be expected to make significant contributions to our team without a large number of other engineers. Especially since most work will be remote due to COVID-19, you'll need to be a highly motivated self-starter and a great independent problem solver. Due to the nature of our business, candidates must be at least 21 years old. This is a paid, full-time summer internship ($4000 per month).
How to apply
If all of this excites you, please visit the job posting on our website and follow the instructions in the posting at https://www.getbackbar.com/careers/software-engineer-summer-internship.
**Due to Covid-19, the internship will initially be a remote position. We may return to an office space in Chicago later this summer and the intern must be located in the Chicago area.
Job Types: Full-time, Temporary
Salary: $4,000.00 /month
Work Location:
Benefits:
Employment Length:
Visa Sponsorship Potentially Available:
No: Not providing sponsorship for this job
This Company Describes Its Culture as:
Detail-oriented -- quality and precision-focused
Innovative -- innovative and risk-taking
Outcome-oriented -- results-focused with strong performance culture
Schedule:
Company's website:
https://www.getbackbar.com
Work Remotely:
Temporarily due to COVID-19