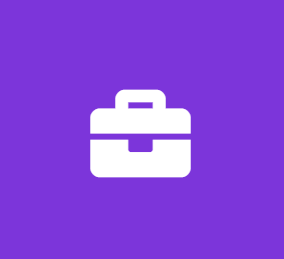 Administrative Assistant Intern
Nevada Policy Research Institute
Customer Support Internship
Wanted Part-Time Summer Intern - Administrative Assistant - May 15 - June 30
Must be a U.S. Military Veteran
Nevada Policy Research Institute
Las Vegas, NV
The Nevada Policy Research Institute (NPRI) seeks an Administrative Intern to assist the organization President and the Office Manager in a wide variety of duties. The intern will work closely with the Institute's Administrative Department's transition from paper files to an electronic format. A qualified candidate will be self-motivated, willing to learn and a hard worker.
NPRI is a non-partisan, free-market think tank that promotes policy ideas consistent with the principles of limited government, individual liberty and free markets. Recognized as the leading free-market voice in Nevada, NPRI's primary areas of focus are education, fiscal and labor policy, with the goal of advancing free-market principles in each.
Responsibilities include:
· Scanning of older files to electronic folders
· Updating and maintaining NPRI's donor and prospect database
· Respecting the privacy of NPRI's donors
· Executing mailings with exceptional attention to detail
· Answering phones and responding to emails and inquires.
· Assist the President
· Data bases need to be updated and maintained.
Application requirements:
· Good verbal and writing skills are a must.
· Basic computer skills. Familiarity with Mac, Microsoft Word, Excel and Salesforce a plus.
· Flexible hours. This will be a summer term internship.
· $12.00 per hour.
· Full-time or Part-time
You must be a U.S. Military Veteran
Qualified candidates should submit the following application materials in one PDF or Word document:
· Résumé with a focus on a candidate's measurable accomplishments
Job Types: Full-time, Part-time, Temporary, Internship
Salary: $12.00 /hour
Work Location:
Benefits:
Employment Length:
This Job Is:
A job for which military experienced candidates are encouraged to apply
A good job for someone just entering the workforce or returning to the workforce with limited experience and education
Schedule:
Monday to Friday
Day shift
8 hour shift
Work Remotely: