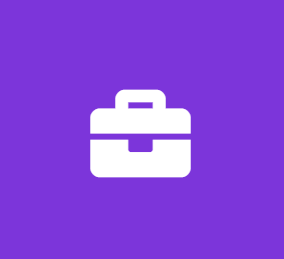 Social Media Intern College Credit
NUDA
Marketing Internship
NUDA in LA, CA is looking for a Social Media Intern (for college credit). Our ideal candidate is a self-starter, ambitious, and a hard-working social media savvy enthusiastic about plant based living & the wellness lifestyle
Responsibilities
*Creating Brand centric Content, photos, graphics, videos, blogs, etc. *Scheduling social media posts quarterly *Influencer outreach and management *sponsorship outreach and management
Qualifications
We are looking forward to receiving your application. Thank you.
Available shifts and compensation: We have available shifts all days of the week. Compensation depends on your experience.
About NUDA: NUDA is a 100% Organic, Plant-based Purveyor dedicated to supplying delicious products & services using only top quality locally harvested seasonal fresh produce to Angelenos in an ethical, eco-friendly & sustainable way. NUDA's menu concept is focused on creating bright clean dishes with global influences: using ethnic spices and flavors elevating the uniquely high quality ingredients. The result- inspired flavors and textured combinations. NUDAs dishes & beverages are created with love, pure, healing intentions that translate in both the brand aesthetic and through every bite/sip. NUDA celebrates pure products, honest preparation, honest pricing, as well as transparency to the source thereby creating an experience where customers trust in the food they eat, the farmers whom harvested it and, the purveyors whom created it.

By applying to this job, you agree to receive periodic text messages from this employer and Homebase about your pending job application. Opt out anytime. Msg & data rates may apply.

Powered by Homebase. Free employee scheduling, time clock and hiring tools.