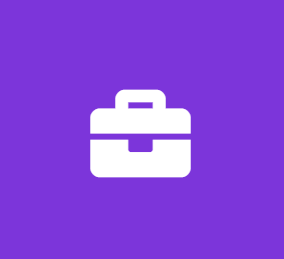 [INTERNSHIP] Full-stack Web Developer
Brain Power LLC
Software Engineer Internship
Brain Power is actively seeking a talented, early-career Full-Stack Web Developer to expand and maintain our private customer portal (separate from www.brain-power.com). You will help develop our web-based analytics dashboards that provide progress data to children, parents, therapists, and researchers. Contribute to impactful work and see the benefits directly. You will have the opportunity to attend relevant training sessions and events to bolster your skills. You will also have a host of perks. Experience with Heroku, Node/Express, Angular and React preferred.
Responsibilities:
Design overall architecture of the web application.
Maintain quality and ensure responsiveness of applications.
Collaborate with the rest of the engineering team to design and launch new features.
Maintain code integrity and organization.
Document your work. Represent your code graphically for strategy meetings.
Understanding and implementation of security and data protection
Required Background:
Passion!
Web server development experience, and/or experience building client-side web applications
Knowledge of, or practical experience with, React, Angular, Backbone.js or comparable MVC Javascript framework
Knowledge of, or practical experience with Node/Express or similar back-end stack
Knowledge of relational database dialects (MySQL, SQLite, PostgreSQL) or similar DB management systems
Experience with cloud deployment services (Heroku, AWS, GCP, Azure)
Solid understanding of UI implementation, with emphasis on mobile-first responsive design
Knowledge of, or experience with standard front-end web technologies HTML, CSS, jQuery, JSON, AJAX.
Knowledge of, or experience with API design and deep understanding of RESTful principles, with emphasis on engineering scalable, simple server-side applications
Experience working in Linux server environments
Experience with Saas/LESS CSS preprocessor
Familiarity with version control systems (Git, SVN, etc)
Experience working in teams and reviewing/managing code using GitHub
Knowledge of, or experience working as part of an agile team using Kanban, Scrum, etc.
Startup mentality
Perks:
Contribute to innovative, impactful work and see the benefits directly -- we work closely with children and adults with Autism and their families while iteratively developing our product, and we encourage our development team to take part in that interaction.
Fast-paced work environment with an award-winning product and rapidly developing new opportunities.
On-site gym, yoga, massage facilities
Fully stocked fridge and kitchens with variety of free foods
Unlimited coffee and high quality snacks
Parking garage in our building
World-class opportunities for networking and career development
Professional photo and videography equipment and software in-house
Happy hours, trivia, field trips and outings, internal hackathons and friendly competitions
Frequent tech talks and coding/hacking/VR meetups in the same building, or across the street at MIT
Science-based company and founding team with MDs, PhDs, and others on staff, as well as ongoing studies and clinical trials
We're surrounded by hundreds of other innovative companies, and have deep connections with MIT, Harvard, Stanford and Google. Immerse yourself in ideas and foster collaborations!
Please apply only if you are an exceptional full-stack web developer.
Brain Power is an equal opportunity employer.